Channing Tatum Does 'Magic Mike XXL' Routine Dressed A Pensioner In Hilarious Spoof!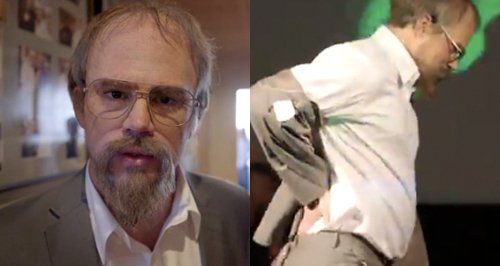 Channing Tatum usually has us drooling with his sexy moves in Magic Mike XXL, but this time we had a very DIFFERENT reaction...
The hunky actor looked a world away from the stripper costume he wears in the comedy as he went undercover as an old man to a press screening of the film.
Unsuspecting fans had no idea that the bald-head marketing executive was Channing Tatum, so you can only imagine their shock when he took to the stage for a sexy routine.
Watch the hilarious video!