Watching These Tumbling Pandas Will Make Melt Your Heart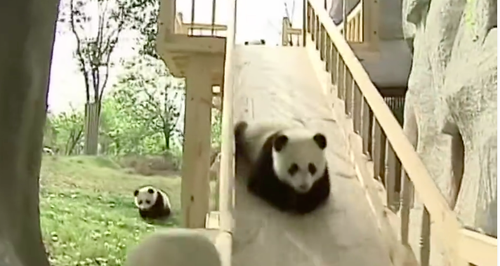 Watch as these fuzzy baby pandas play together like toddlers!
These adorable little cubs just can't wait for playtime, and two furry pals in particular love nothing more than using their very own slide.
Watch as the troublesome duo take a tumble!
یاریی خلیسکێنەیان فێر دەکات

Posted by Xendan on Sunday, 28 December 2014