WATCH: Ed Sheeran Surprises A Fan With A Spontaneous Duet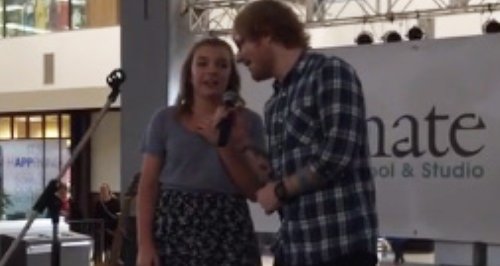 The 'Photograph' singer was out shopping when he heard someone singing his song in a shopping mall...
Is Ed Sheeran quite simply the nicest person in music?
It would seem so after the 24-year-old popstar was doing a spot of shopping in HMV when he heard someone singing 'Thinking Out Loud'.
Being the incredible guy he is he decided to make the fan's day and join her on stage!
Watch what happened next below...
The Ed Sheeran enthusiast couldn't quite believe what was happening and once she had recovered somewhat the pair finished serenading the crowds together. What a guy!