The Internet Is Hunting Down Topless And Single Runner Ethan Renoe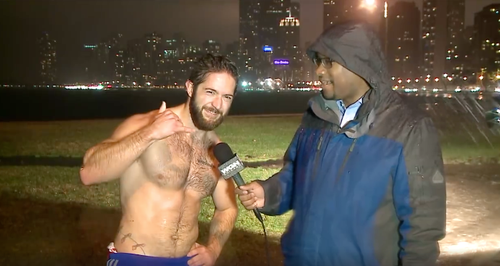 When we woke up this morning, nothing could have quite prepared us for fact that it would be the day that the über-hunky Ethan Renoe would walk into our lives...
So this just happened. Enjoying the weather, are you, "Ethan"?

Posted by WGN TV on Sunday, 13 December 2015
We know it's been a mild winter, but this really takes the biscuit!
During a new segment on the warm weather in Chicago, one newsreader comes across something rather out of the ordinary!
Whilst out for a casual evening jog, runner Ethan Renoe bursts onto the screen like nothing else...
After the rather surprised newsreader sees and questions him about why exactly he's our in the rain in December, he can't help but exclaim: "Dude, where is your shirt man?!"
The toned and muscly 24-year-old replies: "It's too wet to wear a shirt" (Fair play Ethan. Fair play.)
So there you have it… hands down the sexiest topless runner we've EVER SEEN.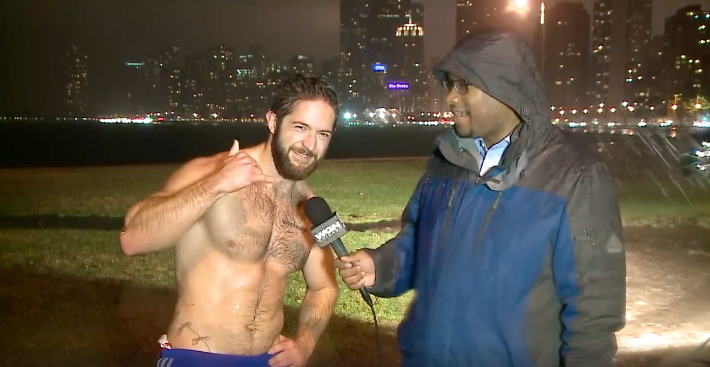 Ethan makes the "call me" phone sign with his hand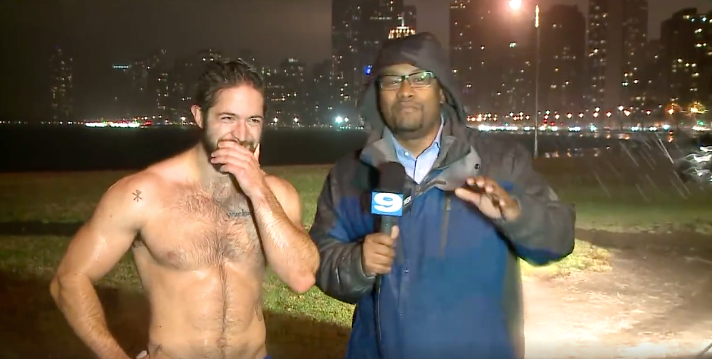 Ethan looks slightly embarrassed at his brazen actions!
Form an orderly queue ladies!