James Corden and Paula Abdul Recreate 'Opposites Attract'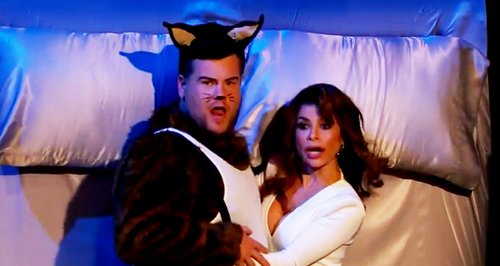 Do you remember Abdul's 90s pop hit? Then you'll love watching this!
If you remember dancing around your living room to Paula Abdul's 1989 hit 'Opposites Attract' then you weren't the only one, as 'Late Late Show' host James Corden has clearly studied the singer's moves over the years.
Stepping in as MC Kat, Corden dons the entire outfit including whiskers before dancing, singing and even canoodling in bed with Paula!
Hilarious!