Little Girl Almost Loses Her Head As She Meets The Queen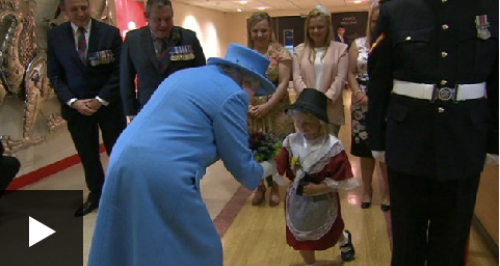 Meeting The Queen is a big deal for anyone, but this young girl sure won't be forgetting the experience in a hurry.
Little Maisie has been building up to her big moment to meet Her Majesty, but she never thought that she would be over shadowed by a solider.
Sergeant Major Martin Gregory accidentally knocked off his daughter's hat as he saluted Queen Elizabeth II after she'd handed over a posy of flowers to our reigning monarch.
"She was a little bit upset but I let her wear my hat and carry my sword." he explained. "She was soon cheerful and she's running around now."
Watch the video below: