Sir Paul McCartney Helps Fan To Pop The Question In Cutest Proposal Ever!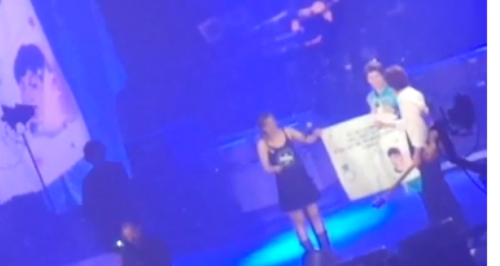 The Beatles legend made one fan's wishes come true by offering a helping hand with the the romantic gesture.
A new heartwarming video has surfaced of Sir Paul McCartney giving a fan the chance to propose to his girlfriend during a gig in Liverpool. The footage captured by an onlooker at the concert sees the veteran musician inviting the young couple on stage after noticing a sign held up by the man.
How cute?!