Watch: Tom Fletcher Shares The Cutest Morning Routine Ever!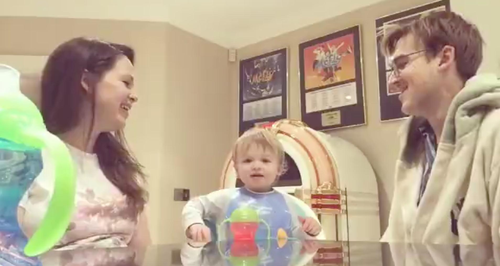 We all know who's the real boss of breakfast time in this household.
Tom Fletcher shared Buzz's 'new' morning routine with the world, and it's the sweetest thing you'll see today!
Somehow this trio make the most mundane tasks seem so much fun.
Our new morning "routine".

Posted by Tom Fletcher on Sunday, 22 November 2015
This little family are so full of love for each other and we can't wait for the next instalment.