Tom Hiddleston's Got Moves Like Jagger In This Hilarious Breakdancing Video!
THAT video of Tom Hiddleston dancing has resurfaced and we can't stop watching!
Tom Hiddleston has caused quite the storm in recent months, what with the raunchy sex scenes in The Night Manager and not to mention what he's doing to the James Bond rumour mill!
Either way, with so much attention directed his way, his past is bound to catch up with him at some point. But if your past was this cool, would you care?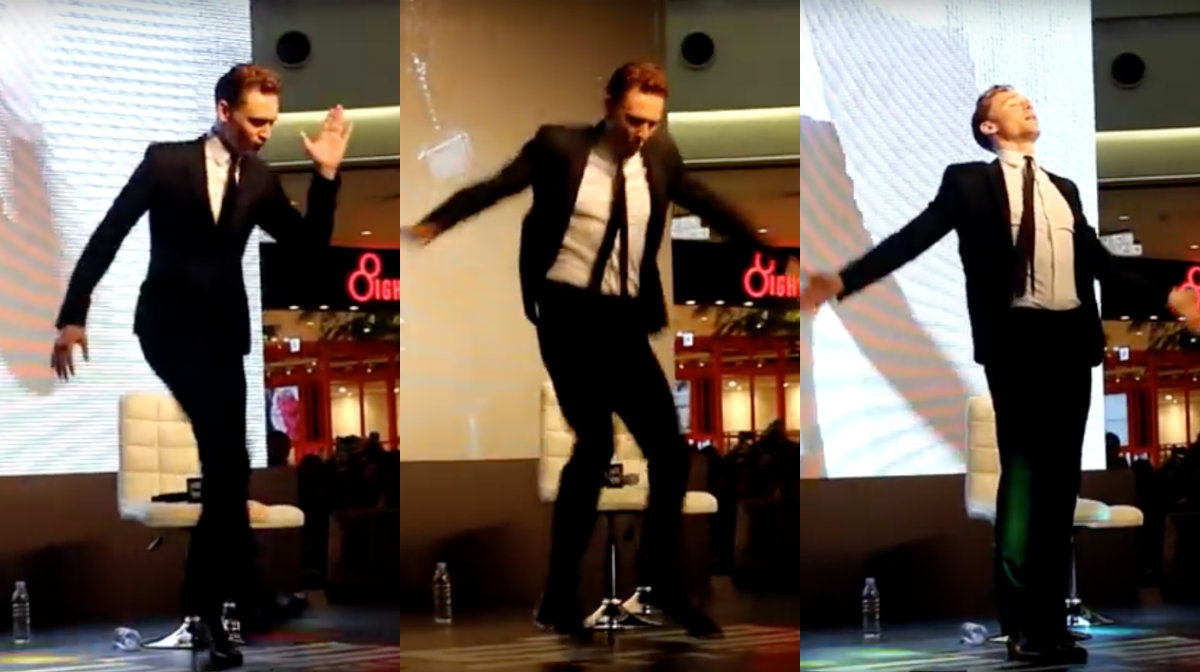 Picture | YouTube/CEO1213
This 2013 video of Hiddleston breaking into a dance at a fan convention in Seoul has resurfaced and it is just the absolute bomb.
He is asked at the Q and A what body prat could he not live without and he answer 'my feet'.
'Because without them, I wouldn't be able to dance,' he says. And then to to crowds' delight, he breaks into a sweat on his own dance floor.
In fact, he gets so into it, he kicks over a chair. But that doesn't stop him.
We'd say we would want him on our dance-off team but, to be honest, he doesn't really need a team. He's perfectly great going solo!