Watch Daniel Radcliffe Slay Karaoke With Insane Rap To Eminem!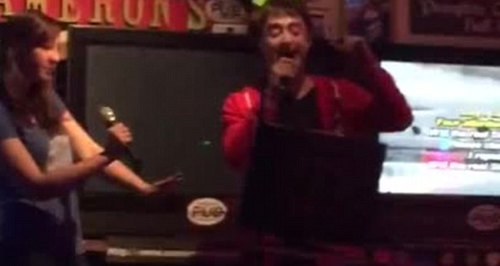 Who knew the former 'Harry Potter' actor had such amazing rhyming skills?
We all know that Daniel Radcliffe is a wiz when it comes to casting complicated spells, but we definitely didn't expect him to be a wordsmith on the mic as well!
The 25-year-old actor is seen performing 'The Real Slim Shady', with a little help from his girlfriend Erin Darke, on stage at a local boozer in California.
The couple had been enjoying a night out at Cameron's Pub karaoke and couldn't rest performing the 2000 hit track.
Hilarious!