WATCH: High Jumper Vs Chain Tripper. Oh Dear...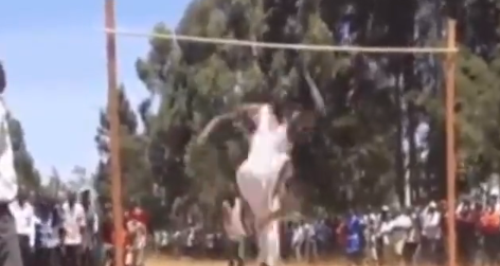 Check out these impressive high jumpers. Hang on, what's that? Wait for it...
You won't believe your eyes when you see these impressive high jumpers showing off their skills.
Watch as they propel their bodies over a high jump almost twice as tall as them!
And just when you're staring at your screen in awe, a hilarious comparison is spotted... LOL.
Check the video out below.