WATCH: Papa Pig Takes His Piglet Son For A Walk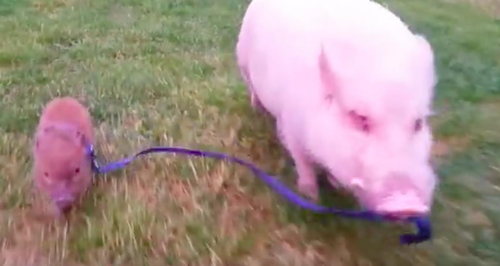 Stop what you're doing because this video is going to out-cute anything you have ever seen before.
Nicolle's pig Moritz is a kind animal. So kind, in fact, that he has adopted this recent new arrival on the farm to help him find his feet.
Little piglet Uwe arrived in July. Moritz didn't want to take any risks with his new guest though, so opted to use a leash to show Uwe the way!