Watch! Tom Fletcher Shares Hilarious Video Of His Son's Laugh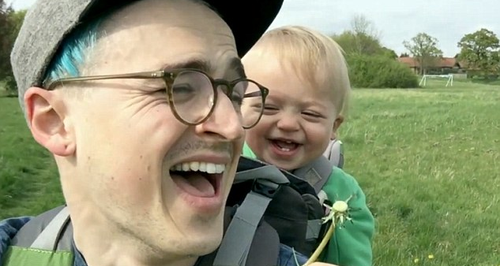 WARNING! The one-year-old's giggles are VERY infectious!
Who knew blowing out dandelions could be so funny? Well, for McBusted star Tom Fletcher a leisurely stroll with his 13-month-old son Buzz quickly turned into a laughing fit when the tot was tickled pink at the sight of his daddy huffing and puffing at the flower.
29-year-old Tom - who is married to Giovanni Fletcher - can be seen carrying Buzz on his back as they walk through an empty field as the adorable toddler giggles hysterically.
The video, which has since become a viral sensation on Youtube with nearly 2 million views - was appropriately captioned: "This is why being a Dad is awesome. This is the first time my son Buzz has ever seen a dandelion...I think he liked it"
We challenge you NOT to laugh!