Norwich High School for Girls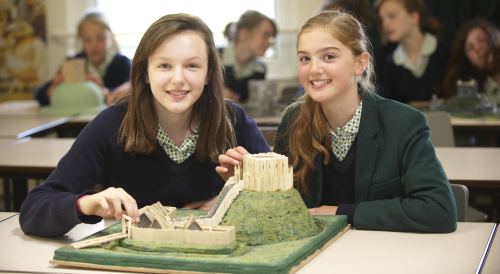 Here's your invitation to our
Open Week
Monday 4th March to Friday 8th March
We will be delighted to welcome you to our school to chat with staff and pupils, look round the main school buildings; Polliwiggle Nursery, the Junior School, Music School, sports hall and performing arts centre. Open Week also offers the opportunity to explore our state of the art Sixth Form Centre, which includes a cyber café, lecture theatre, common room, art and textiles studios and careers centre.
Please call the Registrar for more details: Tel: 01603 453265.

If you are unable to make it to the open week, or would like more information about our school, please contact the Registrar. You are very welcome to visit the school at a time to suit you - to meet the Head and/or the Head of Juniors and to have an informal tour of the school. Individual Taster Sessions can be arranged throughout the School.

The main entry points are at age 3+ to the Polliwiggle Nursery, 4+ and 7+ to the Junior School, 11+ and 13+ to the Senior School 16+ to the Sixth Form, although occasional vacancies occur at other ages.

Music, sport and drama are all strong features of the school. From hockey to skiing through to dance and drama, the opportunities are broad and varied. Girls can join one or more of over 30 music groups. There are also over 30 clubs including rowing, fencing and a wide range of academic societies. Academically, a wide range of subjects is available at GCSE and A Level and academic results are excellent. Norwich High was named the top 50th school nationally for A Level results 2012. (Dept. for Ed. Jan. 2013). Bursaries and Scholarships in music, sport and academic excellence are available in the senior school.
Norwich High School is unique. Our ethos is one of inspiring and equipping our pupils to become independent, courageous and committed students who grasp opportunities and truly are go-getting girls. We are very keen to give you a flavour of our school and would be delighted to show you around the only all-through all-girls education offered in Norfolk. Come and see us.
Visit the Norwich High School for Girls website