Stories You May Have Missed
Check back through our web articles for stories in Northamptonshire
If it's happening in 2014 - we're on it!
The Cobblers at Wembley and a shortage of Weetabix - we've got it covered!
Olympic Torch, Olympic Games, Paralympic Games and Royal Visits - what a year!
Smokey The Cat and Supergran - need we say more?
Now the dust has settled - it's time to look back on the Olympic and Paralympic Torch Relays and all our local athletes
Recently Played Tracks
1pm - 4pm
Text 'HEART' to 82122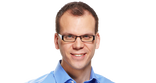 Now playing: Non-stop hit music
Stay tuned...
Now playing: Non-stop hit music
Deposit £10 to get a £40 Welcome Bonus - That's £50 to play bingo, slots and more!*
Over 50 tracks to make you feel-good. New album out now...