Morpeth 2 Newcastle Road Race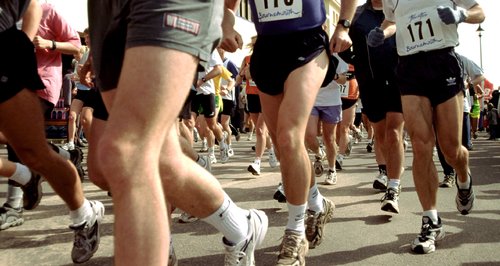 In 2016 one of the oldest road races in the county returns - the Morpeth to Newcastle road race.
The Morpeth To Newcastle road race captured the imagination of runners for a century.
Now it's back. And this time it's bigger and better than ever before.
M2N will host four events in one on Sunday October 30 2016
There's a marathon and half marathon for the runners and cyclists can join in too for the very first time – enjoying a unique opportunity to ride a 26-mile route on closed roads.
THE ROUTE

M2N - MARATHON: MORPETH TO NEWCASTLE
With the history and heritage of the original Morpeth To Newcastle road race at its heart this brand new marathon breathes new life into an old favourite.
Start your journey in the historic Northumberland market town of Morpeth.
Follow a specially selected route that passes through Cramilington, Blyth, Whitley bay, Cullercoats and Tynemouth before following the River Tyne into Newcastle city centre.
N2N - FAST HALF MARATHON: NORTH TYNESIDE TO NEWCASTLE
An imaginative and inspirational addition to the half marathon scene, the N2N offers club runners the chance to clock a personal best on a super fast course.
Wait for the gun at Whitley Bay's Spanish City before heading towards Newcastle city centre.
You'll finish on the beautiful Newcastle Quayside where the M2N event team will be ready and waiting to greet thousands of runners and cyclists throughout the day.
K2N - MINI MILE: KIDS TO NEWCASTLE
Finishing on Newcastle's Quayside, alongside the senior events, the Mini Mile means the next generation can join in the celebrations surrounding the M2N event.
And enjoy a fun and healthy family day out at an event focused on meeting the goals of the National Health Agenda for children.
C2N - CYCLE TO NEWCASTLE
Perfect for families and relative beginners, this safe and scenic route will also appeal to the serious cyclist – with 26 miles of open road offering a race like no other.
SECURE YOUR PLACE NOW
Don't miss this historic road race's return ENTER NOW for your place in the Morpeth to Newcastle Road Race 2016.