Win The Chance To Be A School Run Superstar!
14 September 2017, 06:00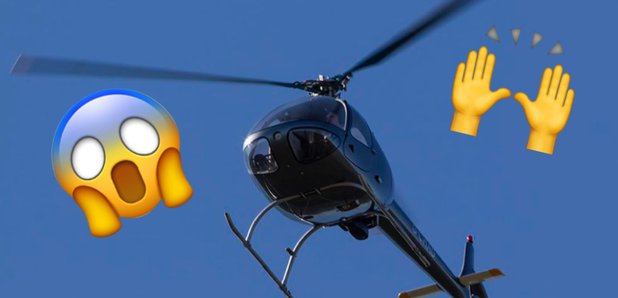 So we never thought it would happen but, it ACTUALLY is!
After Kelly revealed a shocking memory of a school run pick up, we decided we couldn't let this happen again!
Which is why we've somehow managed to get a helicopter (thanks to Northumbria Helicopters) so your child could have the best pick up ever and be our school run superstar!
We (a pilot) will pick you and your child up from the school grounds for a breath-taking view of the North East.
Once you've landed, you'll be met by Elite Limo Hire who will be taking you home in a beautiful Silver Chrysler Limo! Guaranteed to make you feel like a proper VIP
If you want your child to be our School Run Superstar simply fill in the boxes below before Thursday the 21st of September at 9am and keep your eyes on the skies!
Justin & Kelly x