Community Events In Your Area
16 March 2018, 12:58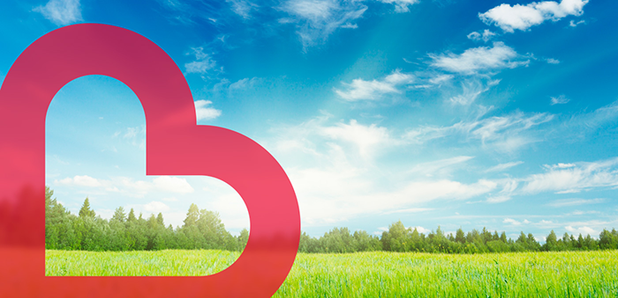 Find out about the local events in your area with Heart's monthly guide.
You can add your event to the guide by emailing all the details to NLCEvents@heart.co.uk
Friday 27th April 2018
World Challenge Expedition Auction
IBIS, Mintsfeet on Friday 27th April 2018 - 7pm.
Kirkbie Kendal School are going on a World Challenge Expedition in the summer and are raising funds. They are holding an Auction of Gifts, Hog Roast and Disco.
Items include weekends away, days out in the Lakes, fitness, golf and beauty vouchers.
Tickets are £10 and can be purchased in advance from fjclark@talktalk.net.
Wednesday 25th April 2018
An evening with guide dogs
The Factory Tap Pub, Aynam Road / Kendal - 6pm - 8pm
Find out how you could support the local Guide Dogs group in Kendal with fundraising events and collections. Meet Guide Dogs staff and volunteers A local guide dog owner will be talking about her guide dog and there will be a fun quiz!
Saturday 28th April 2018
Jumble Sale
Cockerham Village Hall,
Saturday 5th May 2018
Charity Football Match in aid of Diabetes UK.
The match is between 'Scough XI', a team from Myerscough College in Preston, and Kendal United.
It's being held at the Globe Arena in Morecambe on Saturday 5th May, kick off at 3pm. Tickets are £7 (under 16's free) on the gate and all proceeds will go to Diabetes UK.
Sunday 6th May 2018
Car Boot Sale
Staveley Recreation Ground, Staveley, Nr. Kendal - 9.00am - 1.00pm
Car Boots £7.00
Vans £10.00
Browsers 30p
Refreshments & Children's Playground
No Need to Book, Just Turn Up
Tuesday 8th May 2018
Kendal Jazz Club
Kendal Rugby Club, Shap Rd, Kendal, in the comfortable Kentdale Suite – 8pm
Tuesday 8 May brings another visit from one of America's greatest entertainers, as dynamic US jazz duo Jeff and Anne Barnhart return with incomparable reedsman John Hallam for a stunning evening of jazz, swing, blues and ballads. Hot choruses, vocals and humour abound as these great friends weave music and mirth into a seamless evening of world-class entertainment. Not to be missed.
Admission: £12.50.
Thursday 10th May 2018
Memory Changes - Ambleside Parish Centre working in Partnership with Dignity in Dementia
Between 1.30pm and 3.30pm at the Parish Centre.
The event is free and open to anyone who is experiencing memory changes or is concerned about another who is.
It will enable the over 50's to meet others in a similar position, learn that its possible to continue to have a good quality of life despite memory loss, and support people to find out the simple things they can do to help, and gain support from the award winning Dignity in Dementia.
All are very welcome, and if they come at 12.30, they could join us for our free Community Fareshares Lunch, with food donated by local shops and cooked by volunteers.
Saturday 12th/Sunday 13th May 2018
Charity Open Garden
Highlands, High Knott Road, Arnside LA5 0AW - From 10 till 5.
We have a 1.5 acre garden with 3 types of rockery, herbaceous borders, veg patch, courtyard garden and a large tranquil area. A new Mud head has been added to the pyramid, giant arrow, mistletoe and secret areas to search out.
We have live owls for you to touch and learn about.
Soup, cakes and drinks available all day. Parking and toilets too.
Saturday 19th May 2018
Brabin's Rocks Music Festival
Brabin's Rocks is the latest pta led initiative to fundraise for Brabin's Endowed Primary School, Chipping.
It is our 1st Family Friendly Music Festival, taking place on Saturday 19th May on Chipping Show Ground. The doors open at 12:00 with the music starting at 12:30 running right until the end of the event at 22:00.
We have 10 Live Music Acts, Food vendors, Beer Tent, Gin & Prosecco van, Zorbing, Bouncy Castle, Glitter tattoo's, Face Painting, Pebble Art Competition, and more!
Tickets are available on the door or in advance from our website www.brabinsrocks.com Adults are £7 and Kids are £3.
Sunday 27th May 2018
RVPT - Morecambe Vintage Bus Running Day 2018
9.30am - 6pm on Morecambe Promenade
Due to the increased popularity, this year we have included a full Vintage Opentop service from Happy Mount park to Heysham village:
Service 573 Carnforth to Heysham Village via HMP and the Prom
Service 421 HMP to Heysham Village via the Prom
Service L14 Prom, Bare Village, Westgate, Prom
+ Vintage mystery tours
Sunday 28th May 2018
Junior Tennis Tournament
Lancaster Tennis Club in Lune Road is organising a great week of tennis over the May school holidays. There will be an LTA approved Junior Tournament from May 28th to June 1st sponsored by Bright Ideas for Tennis -
This is for junior boys and girls 12 & under; 14 & under and 16 & under.
Entrants need to be registered with the LTA (Lawn Tennis Association) and the entry fee is £10 per event.
Then on the final day of the tournament (June 1st), the Club is very lucky that former GB Davis Cup players Danny Sapsford and Luke Milligan of Bright Ideas for Tennis based in Surrey are coming to present the prizes and, from 2pm, to run high quality coaching and demonstration sessions for juniors from 8 years old and up.
Thursday 7th June 2018
Charity Flower Demonstration By Joan Bentley
The Netherwood Hotel – 2:30pm
Charity Flower Demonstration By Joan Bentley followed by cream tea. Tickets £10. Proceeds from sales go to the Net Foundation. Supporting patients with Neuroendocrine Cancer.
Friday 8th June 2018
Ladies Night In Aid of PSPA
Charity ladies at Smokey Oconnors, Morecambe from 7.30pm - late
Money raised from the night goes to the PSPA association.
Tuesday 17th July 2018
Brian Tracy's Crossing the Sahara: Seven Steps to Success'
Gilpin Bridge Inn, Levens, at 7.30pm.
All ticket proceeds will go to North West Air Ambulance.
The talk will last approximately 40 minutes, and the Gilpin Bridge Inn bar will be open (food served 5pm-8.30pm).
Wednesday 25th July 2018
Lancaster 10k road running race
Lancaster & Morecambe Athletic clubhouse
This popular midweek race can be enjoyed by beginners and experienced runners alike. The course is flat and scenic. The race is registered under UK Athletics rules, and a medal and refreshments are provided for all finishers. It starts at 7.30 pm on Wednesday July 25th from the Lancaster & Morecambe Athletic clubhouse next to the Salt Ayre Leisure Centre.
There will be prizes for the first 3 men and 3 women, and prizes for each veteran category, from 35 for women and 40 for men.
The entry fee is £11 for runners already in running clubs (attached) and £13 for non-attached, with an additional £2 fee for entries on the evening of the race.
There is still time to pre-enter, up to 18th July, and save £2 on the late entry fee, either by entering on-line at https://bookitzone.com/angus_murray/iL2FFX or by requesting an entry form from Steve Perry: stephenptherunner@gmail.com
Sunday July 29th 2018
Fancy Dress Charity Open Bowls competition in aid of Hospice at Home West Cumbria
Millom Local green.
We did this for the first time last year and raised £475. This is for a local charity who need all the help they can get. Last year Trudy Harrison MP chose the fancy dress winners but could only stay a short while owing to prior commitments.
The comp is open to all young and old, fancy dress optional, all equipment will be available and refreshments catered for by the Hospice volunteers.