Bird jailed for strangling partner over affair
29 November 2017, 14:24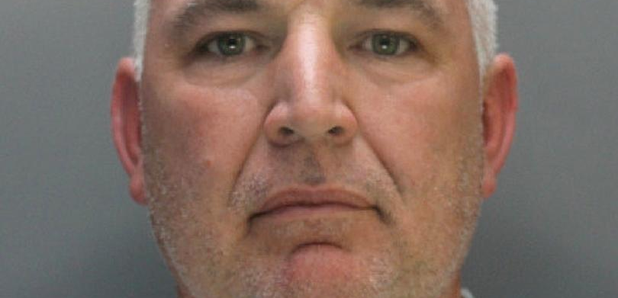 A man from North Wales who killed his partner, after discovering she'd had an affair, has been jailed.
Anthony Bird used his whole weight to pin Tracy Kearns to the ground and strangled her at their home in Kinmel Bay.
He then hid her body in their children's playhouse, before dumping it in a trailer when she was reported missing to police.
The part-time bar man was convicted of manslaughter after being cleared of murder on the basis he had "lost control".
Mr Justice Clive Lewis, sitting at Mold Crown Court, said it was a "cold and undignified end to a life cut short".
He said Bird seemed to believe he was the victim, but said "you are not the victim, the victim was Tracy Kearns."
Bird had waited outside her mother's home in Llandudno in May to watch return from a night away with her love in Blackpool.
Mold Crown Court heard how he suggested they stay together for the sake of their two daughters and wanted to talk Tracy.
But after she entered their home, she was never seen again.
Prosecuting barrister Ian Unsworth QC said that it was a sustained and prolonged attack in which she suffered 40 separate injuries.
He wrapped her naked body in plastic and stuck her in the children's Wendy house for two days.
When the police were told, Bird dragged her body through the house to his trailer.
He covered the body with debris and left the trailer behind a high wall at the club where they both worked.
The prosecution said he was desperate to get rid of the body and had been seen driving around looking for possible disposal sites.
After police found the body, Bird changed his story and claimed he acted in self-defence.
He said Tracy had threatened him with a pair of scissors and claimed her grabbed her neck to defend himself.
He told his trial it was necessary to kill her in order to defend himself.
Defending barrister Gordon Cole QC said Bird admitted the killing but claimed that "he had simply lost it".
The prosecution said that he was making up false allegations to blacken her character.
The 49-year-old has been jailed for 13 years for manslaughter.