Mum jailed for suffocating and poisoning her baby son
20 February 2018, 13:05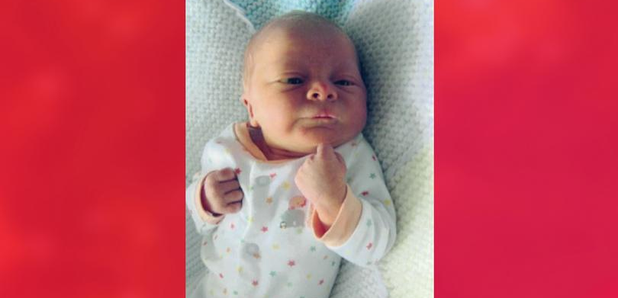 A mum from North Wales has been sentenced for murdering her baby son.
Hannah Turtle, from Shotton, has received a life sentence with a minimum of 14 years for murdering eight-week-old James Hughes.
She suffocated the baby three times in a ten day period in 2016, and poisoned him by putting her anti-depressants in his milk.
On the first occasion, Turtle pinched the baby's nose until he turned blue, and on the second James went floppy and needed CPR to restart his breathing.
Turtle put her hand over his face again on 9th June 2016 and caused him to stop breathing.
She waited 15 minutes before pretending she'd found James unconscious, in which time he suffered brain damage.
Catrin Attwell, of the CPS, said: "Hannah Turtle suffocated her eight week old baby on three occasions, causing him serious harm and ultimately causing his death.
"Each time, she made sure there was no-one to witness her cruelty and stayed silent while doctors tried to find a medical cause for James' problems.
"Turtle tried to claim she had not meant to kill James but evidence put forward by the CPS meant she pleaded guilty during her trial.
"Our thoughts are with James' family."
The 22-year-old initially denied murder, three counts of causing ill treatment or neglect and two counts of poisoning.
However, Turtle changed her pleas to guilty on the seventh day of her trial at Mold Crown Court.
Commenting on the case, an NSPCC Wales spokesman said: "James's life was tragically cut short.
"It is a sad reality that cases of abuse and neglect often involve people close to the victims.
"Babies and young children are entirely dependent on those who care for them and we all have a duty to look out for their welfare."
Adults with concerns about a child can contact the NSPCC helpline on 0808 800 5000.