Win Tickets To See Star Wars: Rouge One With Premier Toyota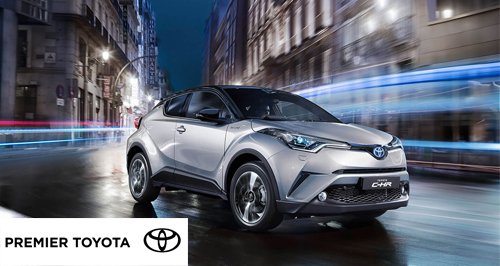 Heart is taking over a screen at Cineworld Llandudno Junction on Friday, 16th December, to give you the chance to see one of the biggest movies of the year – Rogue One: A Star Wars Story - first and for free!
Listen to Oli at Drive to win four tickets to be a part of the action!
It's all thanks to Premier Toyota, Llandudno Junction. Test drive the new stylish C-HR Crossover SUV today, available as a Hybrid or petrol engine.
Taking place shortly before the events of the original 1977 classic Star Wars Episode IV: A New Hope, Rogue One charts the desperate resistance mission to seize plans for the terrifying Death Star. It's the first in a thrilling new series of stand-alone spin-off films. Under the visually stunning direction of Godzilla and Monsters filmmaker Gareth Edwards, a terrific international cast prepares to launch into a whole-new galaxy of excitement.
It is a period of civil war. The Galactic Empire rules the galaxy, and are putting the finishing touches to their ultimate super-weapon, the Death Star. The Rebellion plan to steal the its plans in order to detect a weak spot in which to destroy it. They recruit Jyn Erso (Felicity Jones) to work with Rebel fighter Cassian Andor (Diego Luna) and a team to undertake the deadly mission.
Felicity Jones takes the lead in the first Star Wars spin-off movie.
With its beautifully sculptured crossover design, responsive and engaging hybrid drive, the all new Toyota C-HR offers complete harmony in active lives. Forget the continual stop-start, it's time to flow through life at the wheel of the all new Toyota C-HR…
The new C-HR will contain Toyota's most advanced hybrid technology. With CO2 emissions of less than 90g/km, the C-HR's green credentials are unrivalled within the segment. But even if you don't fancy a hybrid, the C-HR will also be available with a new 115 bhp 1.2 litre turbo engine.
Click here for more information about Premier Toyota

Click here to see full terms and conditions