Heart At The Party Conferences 2015
As the Autumn starts, the MP's go off to their Party Conferences.
This year, Heart is travelling with them.
Find out what your local MP thinks about the key issues below.
Recently Played Tracks
1pm - 4pm
Text 'HEART' to 82122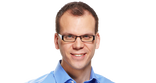 Stay tuned...
Now playing: Non-stop hit music
Deposit £10 to get a £40 Welcome Bonus - That's £50 to play bingo, slots and more!*
Over 50 tracks to make you feel-good. New album out now...