Celebrity Interviews
You can expect some big names on Heart Breakfast over the next few weeks and you can listen back to all our chats here.
On Tuesday's show, our showbiz reporter Jo talked to Robin Williams & Bobcat.
If you missed any of the interviews you can catch up with them here.
We've already chatted with Lee Ryan and the Chatty Man himself, Alan Carr.
For more celebrity chat, tune in to Heart Breakfast with Spence and Angela weekday mornings from 6am.
Keep in touch with what's happening on Heart 24 hours a day with our latest tweets and Facebook messages
Recently Played Tracks
10pm - 1am
Text 'HEART' to 82122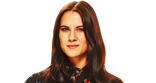 Stay tuned...
Now playing: Non-stop hit music