Win £250 With The Food Warehouse By Iceland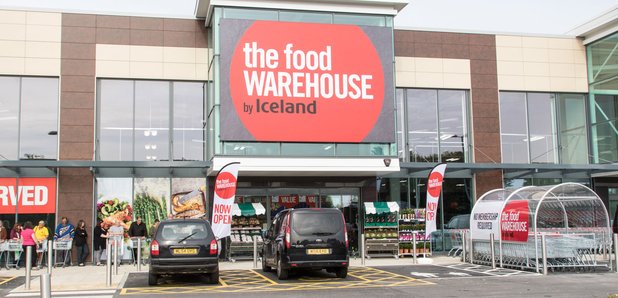 The perfect destination to get you stocked up…
The Food Warehouse by Iceland will be opening at 9am on Tuesday 14th February at the Hattersley Retail Park, Ormskirk.

What's more, the first 100 customers on opening day will receive a free gift. There's loads to give away including freezers and more, so be sure to arrive early.
The Food Warehouse does everything bigger - selling bigger packs, bigger ranges at bigger stores - and if you enter our competition, you could be spending £250 there!


The Food Warehouse stores are 2-3 times bigger than Iceland stores and offer a wider range of products. Check out in particular the variety of meats, fish, vegetables and ready-to-cook meals including speciality meats.

You can make big savings with 'Case Savers' where bulk savings are passed onto the customer. Plus, there are special 'When It's Gone It's Gone' deals too where you can buy selected homeware lines at great value.
Visit the Food Warehouse website here
Shop with The Food Warehouse and discover more than you think!

Fancy £250 to go towards your shopping? Just answer the question below and get your entry back to us by 23.59 on Sunday 19th February 2017.