Joel & Lorna Sort Your Summer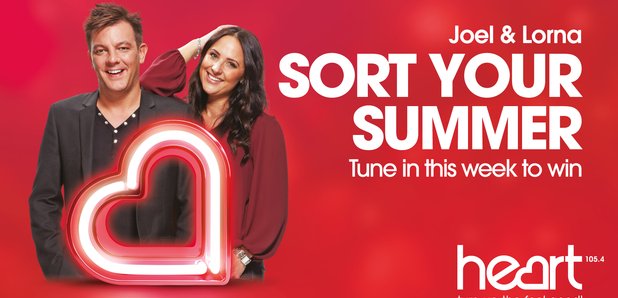 Win a day out in Blackpool with Joel & Lorna this summer!
The Summer holidays can be very costly - but don't worry as Joel & Lorna have got you covered!
We're heading to Blackpool on Thursday 10th August and we've got room for 60 of you to come with us.
We'll meet up at Blackpool Pleasure Beach, where you'll get free entry for the day.
Then we'll jump on the Heart double decker bus, go for a ride around Blackpool and round off the day with a meal at Nandos!
Keep listening to Heart Breakfast to win!
Blackpool Pleasure Beach

Experience all the thrills of Blackpool Pleasure Beach, from the steel mega coaster of the Big One, the twists and turns of Infusion to the more sedate surroundings of the River Caves.
Home to the UK's only Nickelodeon Land, the world's first Wallace & Gromit ride, Thrill-O-Matic and the UK's only Red Arrows Skyforce ride.
http://www.blackpoolpleasurebeach.com