Jimmy Spice's
Jimmy Spice's is the ultimate destination for food lovers keen to sample some of the world's finest cuisines.
Our renowned restaurants are pioneering Multi Cuisine dining, with a sumptuous range of Indian, Thai, Italian and Chinese dishes served up freshly every day. As its Multi Cuisine, you can go back and try a different cuisine!
Jimmy Spice's
35 New Road
Peterborough
PE1 1FJ
Tel: 01733 564930
Recently Played Tracks
10am - 1pm
Text 'HEART' to 82122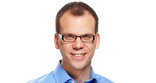 Stay tuned...
Now playing: The best feel good music