Elton John In Peterborough
19 September 2016, 07:00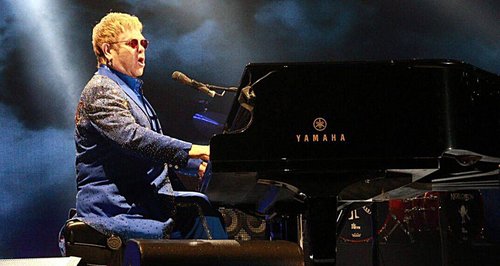 See the Rocket Man live in Peterborough! Tickets now on sale for Sir Elton's live Cambridgeshire performance.
Picture: Imaginechina / REX Shutterstock
We're looking forward to one of the music events of the year as Elton John announces a show at the ABAX Stadium in Peterborough on Sunday 11th June 2017.
Sir Elton reaches Cambridgeshire in the late spring as part of his worldwide Wonderful Crazy Night Tour - performing his most-loved hits as well as songs from his latest studio album.
Tickets are now on sale!
An unmistakable name in the history of popular music, Elton John has done it all. From being awarded multiple Grammys and BRITs, and even an Oscar and a Tony Award, Elton has proven his universal acclaim. In addition to selling more than 250 million records worldwide, through his partnership with lyricist Tim Rice, Elton wrote the music for the feature film and Broadway stage production of The Lion King.