Pictures: Perkins Great Eastern Run
The sun shone over Peterborough as thousands of people joined us to run the Perkins Great Eastern Run half marathon and fun run.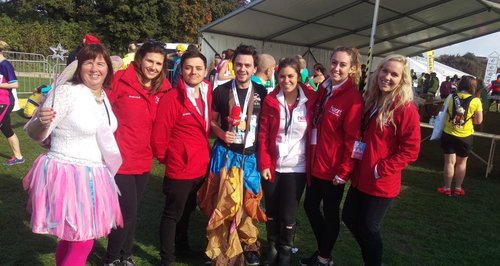 The Perkins Great Eastern Run is one of the fastest-growing marathons in the UK and this year saw record numbers of participants.
It's a great course, which starts and ends at the Embankment, following a route through the historic city centre of Peterborough. There was no shortage of support either! Local residents and spectators lined the course to cheer the runners on their way.
The Perkins Great Eastern Run is organised by Peterborough City Council and proudly supported by Heart.
See all the pictures of the big day below...
The sun was shining as we got warmed up for the big race on Peterborough's Embankment on Sunday 11th October.
Check out our pictures from the 2015 half marathon and fun run.
Recently Played Tracks
10pm - 12am
Text 'HEART' to 82122
On TV:

Heart's 50 Favourite Power Ballads

11pm - 12am
Deposit £10 to get a £40 Welcome Bonus - That's £50 to play bingo, slots and more!*
Over 50 tracks to make you feel-good. New album out now...