Homeless At Christmas: Day Three
All week on Heart, we're focussing on homelessness in Cambridgeshire.
Heart's found out that the YMCA has helped find more permanent accommodation for 261 homeless young people in Cambridge and Peterborough during the last year.
The year before, that number was 243, and the previous year it was 234.
The YMCA has helped each one move on to a longer term home, such as staying with a family member, renting a private property or becoming a local authority tenant.
Each young person aged between 16 and 24 years old has spent time at either Time Stop, the YMCA's Peterborough hostel [pictured - above right], or at Queen Anne House, the YMCA's hostel in Cambridge.
Each young person that arrives at a YMCA hostel asking for a place to stay is assigned a key worker, who will guide them through the process of finding a more long-term home.
Many young people will stay at a YMCA hostel over Christmas.
However, Glenn Simmons, Senior Housing Manager for the YMCA in Cambridge and Peterborough, believes that the charity won't be able to help as many young people going forward if the government cuts its funding in future.
He said: "If we have further reductions in funding, we would not be able to employ as many support workers.
This would mean that it would take longer to move each young person on as a support worker wouldn't be able to spend as much time with them as they do now.
This is because there would be fewer support workers, each with an increased number of young people to work with.
This would result in us having to turn young people away from our hostels as each young person would be in our hostels for longer - this is a process known as 'bed-blocking'.
If this were to happen, young people could end up staying in unsuitable accommodation, staying on sofas or even living on the streets."
Day two of Heart's feature on homelessness in Cambridgeshire.
All week on Heart, we're focussing on homelessness in Cambridgeshire.
Recently Played Tracks
10am - 1pm
Text 'HEART' to 82122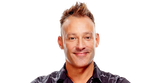 Stay tuned...
Now playing: The best feel good music
Deposit £10 to get a £40 Welcome Bonus - That's £50 to play bingo, slots and more!*
Over 50 tracks to make you feel-good. New album out now...