Peterborough: Water Park To Re-Open
A Peterborough water park, which closed following an outbreak of Norovirus, will re-open at the weekend.
Peterborough City Council has confirmed Bretton Water Park will be open to the public again from Saturday (25 August) provided tests on water samples are clear.
The park was shut by the Council last month, following reports of a number of children becoming sick after visiting.
It was established the cause was Norovirus, which the Council believes was spread in the park by a sick child.
Paul Phillipson, Executive Director of Operations for Peterborough City Council, said: "We are pleased to confirm that the intention remains at this time for Bretton Water Park to re-open to the public on Saturday morning.
This will be dependant on water sample tests that are being taken today (Wednesday) and the subsequent results which will be available Friday lunchtime.
These are standard tests that we conduct on all water facilities prior to re-opening."
The park has also been given a refurbishment, which includes the installation of a drinking fountain, baby changing facilties and toilet facilities.
Signs have also been put up advising users "how best to behave at the facility".
Tests confirm presence of Norovirus caused children who used Peterborough water park to fall ill.
Bretton Water Park in Peterborough closed after reports children who used it had fallen ill.
Recently Played Tracks
4pm - 7pm
Text 'MUSIC' to 82122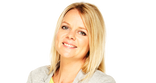 Stay tuned...
Now playing: The best feel good music
Deposit £10 to get a £40 Welcome Bonus - That's £50 to play bingo, slots and more!*
Over 50 tracks to make you feel-good. New album out now...