Make Some Noise: Over the Edge Of The Severn Estuary!
30 August 2017, 11:38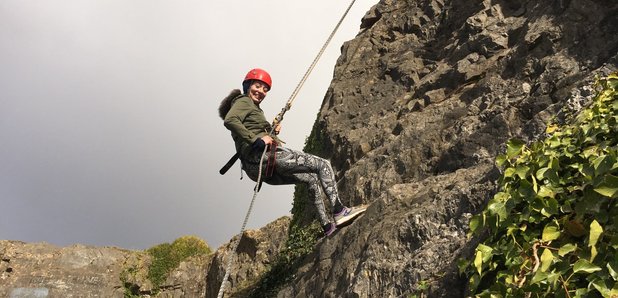 Would you dare to abseil - Over the Edge?
Make Some Noise supports small charities here in the West Country. Heart Breakfast needs your help to raise money by abseiling down a 135 - 140ft quarry cliff face that looks out over the beautiful Severn Estuary.



Join Heart on Sunday 24th September! it promises to be great fun and a real personal achievement.
It's as easy as 1-2-3…
1. Sign up with an entry of just £30 per person.
2. Raise a further £170 with your friends, family and colleagues. We'll even give you some great online tools to make your fundraising even easier.
3. Make Some Noise and go… over the edge!
So, if you fancy facing your fears AND raising some money for a great charity then grab your ticket before we sell out.
Who you will help?
Your fundraising will support Make Some Noise helping specially selected projects across the UK and here in the West Country, delivering life-changing work to youngsters and their families living with illness, disability or lack of opportunity including:
We Hear You:
Supporting youngest affected by cancer or other life-threatening illness across Bath & North East Somerset, Somerset & Wiltshire.
Gloucestershire Young Carers:
Supporting those who look after an ill or disabled family member.
Wiltshire Sight:
Supporting young people living with sight loss in Wiltshire.


With thanks to
Subway Bristol & West… the local Subway Franchisees