Once Upon A Smile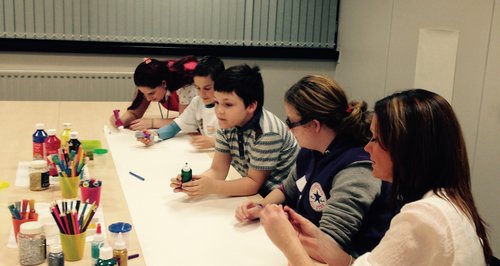 Following the loss of a loved one, families are often left to grieve alone with no, or little support available. Once Upon a Smile provides support to these families at their time of need to help them to move forward.
Aleesha was only 6 years old when her dad passed away. She's received support from Once Upon A Smile, which has seen her grow in confidence and make new friends who understand how she feels. Her mum said:
"Once Upon A Smile have made such a huge difference to our lives. Aleesha is able to meet children and make new friends with children that get her, they all understand each other's feelings.
Her confidence is growing, and in time, I'm hoping with the on-going help from Once Upon A Smile, this will continue to grow. We still have our ups and downs and I am sure this will continue, but with the help of Once upon a Smile Aleesha can learn ways to cope with her on-going grief. This charity is amazing and I honestly do not know what we would have done without their continuing help."
Global's Make Some Noise will be funding the role of a Children's Bereavement Support Development Manager, who will provide support to youngsters like Aleesha who have lost a parent, guardian or sibling.