The Children's Bereavement Centre
29 September 2017, 10:30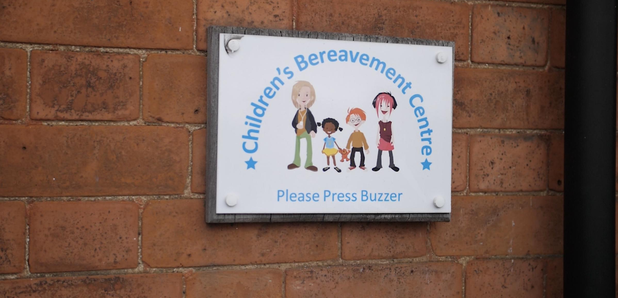 A charity that supports local children and their families affected by the loss of a parent.
Losing a parent is the most devastating thing that could happen to a child and charities such as the Children's Bereavement Centre support children affected by death, terminal illness or the separation of parents.
The Children's Bereavement Centre in Nottinghamshire and Lincolnshire is unique in that it provides young people and their families the support they need during an immeasurably tough time.
Tammy and Charlotte both lost their mum as teenagers and were supported by the Children's Bereavement Centre in coping with the loss.
Jenny Nelson was 13 when her mum took her own life. She said:
"I completely withdrew from the world around me. I stopped smiling, I stopped joking around, I stopped laughing, it felt like all the joy that previously filled my life had been sucked out and I was left as a shell.  
My school recommended the Children's Bereavement Centre. It became a safe haven for me, somewhere filled with happy, friendly faces who were always eager for a cup of tea. I gradually came back out of my shell, became far more in touch with my feelings and I now know it's okay to grieve, no matter what age you are.
Three years later when my dad died from a sudden stroke, the Bereavement Centre were there for me and my family again, welcoming us back with open arms and providing us with the same smiling, friendly faces that I remembered. Words cannot even begin to describe my gratitude to all at the Centre for what they have done for my family."
Global's Make Some Noise is proud to support a project ensuring that all bereaved children are able to access services if needed within twelve weeks.
Thanks to support from Global's Make Some Noise the charity will be able to fund a specialist support role for an entire year to provide counselling to young people who have lost someone special.