Taj Palace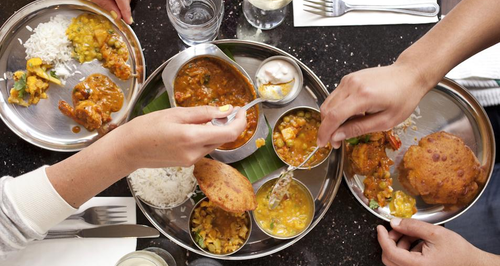 Taj Palace East Kilbride is a favorite place to enjoy Indian Cuisine. They are proud to say they have the best Buffet in Glasgow with mouthwatering dishes.
Taj Palace is one of the most popular restaurants in East Kilbride with something for everyone, ambiance and they aim to serve delicious Indian food, with great international wines and beers. Their motive is to deliver service with a smile, that's why their staff are so friendly and build good relations with their customers.
Indian cuisine is still one of the nation's most popular types of food due to its diverse use of flavours provided by the utilisation of fresh herbs and spices.
They have thus created a comprehensive range of contemporary and traditional dishes using recipes and techniques perfected through years of experience, and presented with a unique taste that is full of colour, flavour and vibrancy.
Taj Palace is committed to bringing you real and fresh taste of Indian Cuisine with an extensive food and drinks menu, delicious desserts, chilled-out atmosphere and friendly attentive service, they guarantee an enjoyable evening out that will definitely leave the taste buds tantalised.
If your looking for fantastic and full of fun night out try their Curry Karaoke Nights (Friday & Saturday) and they also cater for parties and functions.