Win £500 And Road Safety Bands For Your Kids School, Be Safe & Be Seen This Winter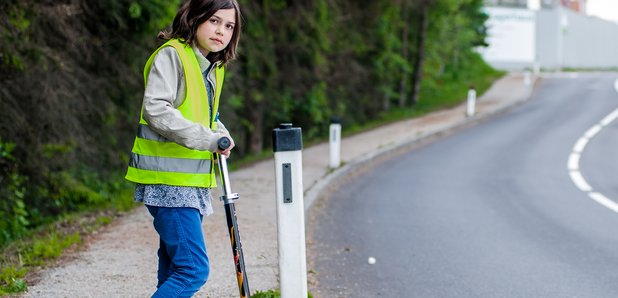 It's dark when we get out of bed and when we're heading home in the afternoon too, so we've teamed up with Go Safe Glasgow to help keep you and your children safe on the walk, scoot, or cycle to and from school this winter.

You can make sure yours and 250 kids are seen this winter, as you can nominate a primary school to win 250 reflective snap bands, plus you'll win the school a massive £500 to put into their fund for other things they might need.
To enter the draw, register your details along with your school before 23:59 on Sunday 7th January 2018 and we'll randomly select a winning school!
* All schools must be within Central Belt Scotland.

Reflective snap bands are a great way to keep you visible to others during the dark mornings and even darker nights, but remember to think before you step out and be safe this Christmas.
As pedestrians, we are all vulnerable when out and about. So this festive season remember to find the safest place to cross a road such as a pedestrian crossing or traffic lights. Don't take chances; if traffic is coming, let it pass. When it is safe, go straight across the road – but don't run.
Remember when you exit the shop or step off the bus - switch to pedestrian mode!! And even though it is the season to be merry, be careful about the amount of alcohol you consume and think before you step out this Christmas.