Richest 'Four Times Likelier To Go To University'
26 January 2017, 06:38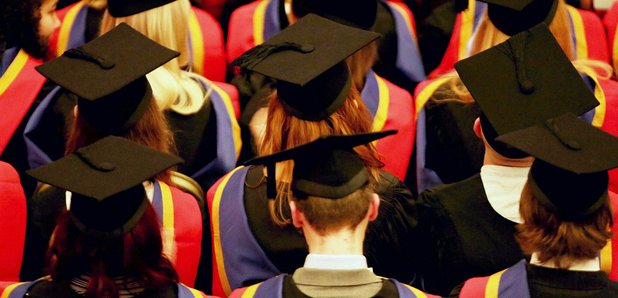 Students from the richest backgrounds in Scotland are almost four times as likely to go to university than those from the poorest backgrounds, new figures have revealed.
A Ucas report shows 1,057 students per 10,000 of population from the 20% most deprived areas in Scotland secured a university place in 2016 compared with 3,940 students per 10,000 of population from the least deprived 20%.
The figures relate to 18-year-old students going to Scottish universities.
The gap is at its lowest since 2011 when the richest were almost five times more likely than the poorest to go to a Scottish university.
Labour Education spokesman Daniel Johnson accused the First Minister of failing spectacularly at cutting the gap between the rich and poor.
He said: "Nicola Sturgeon said cutting the gap between the richest and the rest would be the driving and the defining mission of her government. It is a mission she is failing at spectacularly.
"These figures come a day after confirmation the number of students going to college under the Nationalists has dropped by more than 150,000.
"Opportunities for young people are being cut off even further by an SNP budget that cuts #327 million from local services like schools and social work.
"That is why Labour will bring forward amendments to the Scottish budgets to stop the cuts and invest instead.''
A Scottish Government spokesman said: "The number of applicants to Scottish universities from Scotland is up and the number from the poorest background is also up.
"There is much more to do and the Scottish Government is committed to making much greater progress, but there is no denying that the figures show improvement.
"These Ucas figures show an increase in 18-year-old applicants to Scottish HEIs, and applicants of all ages.
"Further, the number of applications from 18-year-olds in the 20 per cent most deprived areas in Scotland increased by 6.1% between 2015 and 2016.
"The acceptance rate, using applicants placed at June deadlines, also increased from 58% to 60% for the 20 per cent most deprived areas in Scotland over the same period.
"Ucas figures also reveal a 1.1 percentage point increase in entry rates for 18-year-olds from the 20% most deprived areas in Scotland (SIMD20), when 2015 is compared with 2016.
"The entry rate for this group is the highest on record (10.9%) and is 3.7 percentage points higher than in 2006.
"We are committed to making further and faster progress on fairer access to higher education for all, as the recommendations made by the Commission on Widening Access are implemented.''