Make Some Noise
13 April 2017, 09:01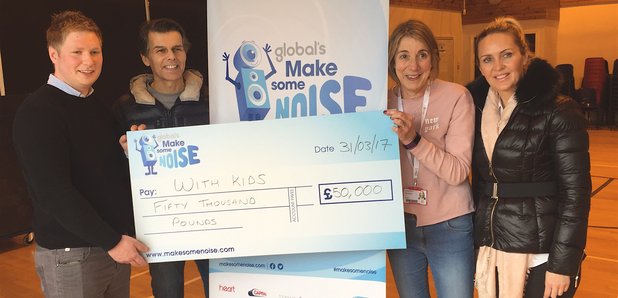 Last year, we asked you to support Heart's very own charity, Global's Make Some Noise – and what a year it was!
You really helped us make some noise for brilliant small charities across the UK, and because of you, Global's Make Some Noise has been able to give out a whopping £2,208,700 in grants to support their amazing work.
Thanks to you, youngsters and their families living with illness, disability or lack of opportunity right across the UK will be able to receive life-changing support and access vital services, that otherwise simply might not be available.
As well as on Heart, listeners to Global's radio stations across the country took part – Capital, LBC, Classic FM, Smooth, Radio X, Capital Xtra and Gold.
It's because of your phenomenal support, that we raised even more money than we ever could have hoped for, which meant we had a few surprises in store for the charities when we went to deliver the news!
With Kids work directly with the likes of Sighthill Primary and other schools to provide support and improve life chances in some of the most deprived areas of central Scotland
They thought they were getting £25,000, to help fund a Community Development Officer to allow them the chance to expand in to new parts of Scotland. Only, we had a little surprise for them...