Travel Smart & Win Bikes For Your Workplace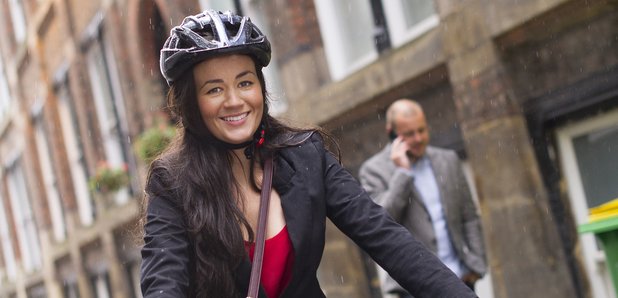 Get on your bike & think of a smarter way to travel as we've 12 adult bikes to be won for your work place thanks to Glasgow Council's Smarter Travel.
We're smart with energy in our homes, smart when it comes to saving water and of course smart when it comes to our well earned cash...but are we smart with the way we travel?

We've teamed up with Glasgow Council and their Smarter Travel initiative to help you get around with a maximum benefit to you and a minimum impact on our planet. It's all about making your journey in a way that is good for your health, your pocket and your state of mind.
It's all about being flexible and choosing the right mode of transport to fit with your plans. It might be easier and more convenient to jump in the car but it's easy to forget how the costs mount when paying for petrol and parking. So why not cut those costs and try public transport or get a little exercise and walk parts of your journey?
Being active is the perfect way to get fitter and save money. Instead of driving to the shops, make it into an activity and enjoy the walk - whether on your own or making it an adventure with the kids. Just 30 minutes walking a day can help prevent type 2 diabetes, improve mental health and help stimulate fat burning.
If you're travelling that little bit further why not jump on your bike and leave the car at home? Or head to the train station? If you make active travel part of your journey you could see an improvement in your health, plus using public transport also reduces pollution, making where you live a cleaner, quieter and healthier place to be.
Win bikes for your workplace
And to help you pedal power your way to smarter travel, we've a whole load of bikes to be won for your workplace.
You and 11 colleagues could be enjoying a ride to work as we've 12 bikes to be won complete with helmets. Answer the question below before 23:59 on Sunday 9th April for the chance to win.