Win a Paris holiday with Jem Carpets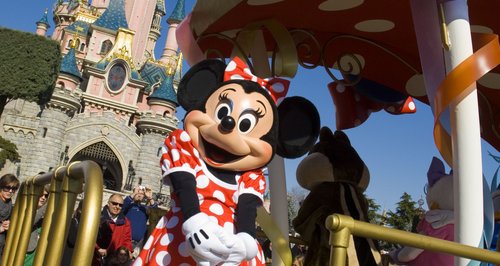 Text now to win a very special week in Paris.
We are giving you a top holiday to Paris, including 4 nights at Disneyland thanks to Jem Carpets, who are supporting Global's Make Some Noise.
It starts as we fly you, and your family, to Paris direct from Glasgow on the 1st of July.
There, you will be given private transfers to Disneyland Paris, where you will spend four nights, bed and breakfast at the Disneyland Hotel with full access to the park.
While there you will be treated to Buffalo Bills Wild West show with Mickey and Friends and will also get to enjoy both lunch and breakfast with the Disney characters.
After your four days there, we will then take you to the centre of Paris to spend three nights at the four star, George Washington Hotel with bed and breakfast.
In the city we will take you on a bus tour, a river cruise along the Seine and also give you a queue jump to go up the Eiffel tower with lunch.
We are also going to sort out dinner at the Hard Rock Café in Paris before Private transfers back to the airport for your journey home.
For your chance to win and support Heart's charity Global's Make Some Noise, text PARIS to 82122
A voluntary donation of just £3 from every text goes straight to our charity, helping to change young lives.
Standard network rates apply, you need to 18 or over, two adults and two children and available 1st to 8th July 2017 to take part. You've got until 5pm on 21st October to enter. Keep your phone handy, as we could be calling you!
You're playing across all participating radio stations which can be found along with the Ts and Cs below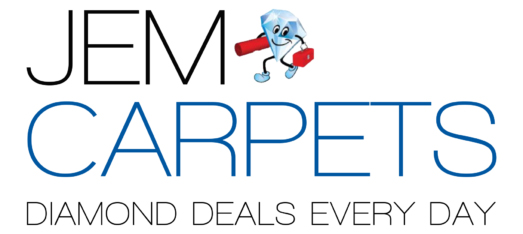 TERMS AND CONDITIONS
1. The following rules ("Rules") together with Global Charities ("Global Charities") general and competition terms and conditions (the "Terms and Conditions") (which can be found at www.makesomenoise.com/terms-conditions/ ) apply to the 'Global's Make Some Noise Text Competitions' ("the Competition") which will run from 6am on 7/10/16 until - 5pm on 21/10/16 ("the Duration").
2. The "Radio Stations" advertising the competition are Heart Scotland and Smooth Scotland
3. Anyone who enters the Competition (an "Entrant") will be deemed to have understood these Rules along with the Terms and Conditions and will be bound by them. The Terms and Conditions are available on request from Global Charities.
Details of the Competition:
4. To enter the Competition an Entrant must send a text message with the word PARIS to one of the following radio station's short codes: Heart's 8 21 22 or Smooth's 6 55 88 (the "Text Message Line"). Text messages will be charged at standard network rate. If you text after the closing time you will not be entered but may still be charged. The Text Message Line will open at 6am on 7/10/16 until (the "Opening Time") and close at 5pm on 21/10/16 (the "Closing Time").
5. After entering the Competition, participants will receive a bounceback text message informing them that a voluntary donation to Global's Make Some Noise (registered charity 1091657 (England & Wales) & SC041475 (Scotland)) of £3 will be taken automatically an hour (60 minutes) after the time the first text was received, unless they reply with the word STOP. The £3 donation will be taken from the mobile phone used to enter the Competition and 100% of the donation will go to Global's Make Some Noise.
6. For the avoidance of doubt, you do not need to donate in order to be eligible for entry to the competition. Anyone who replies STOP to the first bounceback message and thereby opts out of donating £3 to Global's Make Some Noise will still be included in the prize draw.
7. After the competition closes at 5pm on 21/10/16 a random draw will take place of all eligible entries received between the Opening Time and the Closing Time to determine the winner. All winners will be required to talk to the presenter/s and a call will be recorded with the presenter/s and played on-air. If the entrant fails to answer their phone, are driving, or if any fault occurs immediately prior to or during these calls and it is not possible to re-establish contact with the caller, another contestant will be selected at random. The producer's decision is final.
Eligibility:
8. You must be over 18 to enter the Competition.
9. You can enter up to 10 times, however you must text STOP after each entry to opt out of donating £3 to Global's Make Some Noise.
Prize:
10. This prize is for 2 adults and 2 chidren people on 1st July – 8th July subject to availability in 2017.
11. No substitute prizes or cash alternatives are available.
13. The prize is non transferable.
14 - Return flights with Air France fly from Glasgow to Paris Charles De Gaulle on 1st July. Flying back on the 8th July. Flights are subject to availability. Many airlines have a set number of complimentary seats on flights, which are allocated on a first come first served basis. It is not guaranteed that all flights will have an allocation.
- Please note that we can't guarantee that we will be able to book specific fight times and can't be held responsible for changes to flight schedules.
- To travel on alternative dates, nights can be forfeited or bought by the winner.
- Flight schedules are subject to change and we make no allowance for this.
- Airport transfers in the destination country are included. Transfers in the UK are NOT included
- A 4 night stay at the Disney Land Paris Hotel in a Classic Room on a B&B basis arriving 1st July, departing 5th July. All other meals & incidentals to be paid for by the prize winner.
- At least one guest in each room must be over the age of 18.
-Refreshments/room service not included
- We cannot always inform you of your room type in advance – this will be determined on check-in.
- A 3 night stay at the George Washington Hotel in a Classic family Room on a B&B basis arriving 5th July, departing 8th July. All other meals & incidentals to be paid for by the prize winner.
- At least one guest in each room must be over the age of 18.
-Refreshments/room service not included
- We cannot always inform you of your room type in advance – this will be determined on check-in.
- Once travel and accommodation have been booked, the prize cannot be amended.
- It is the responsibility of the winner to ensure they have the correct visa, valid passport and travel insurance.
- At least one member of the group must be over the age of 18.
- The content of the prize may be subject to change and/or substituted with a prize of equal or greater value.
- In the event of unforeseen circumstances, we reserve the right to change the date and substitute with another date.
- We require winner name, contact number, postal address & email to facilitate the prize.
- Private Transfers from Charles De Gaule airport to Disneyland Paris on 1st July. Private transfers from Disneyland Paris to George Washingyon Hotel Paris on 5th July. Private transfer from George Washington Hotel to Charles De Gaule Airport on the 8th July.
- Disneyland Paris VIP experiences
Buffalo Bills Wild West Show with Mickey & Friends
Breakfast with Disney Characters
Lunch with Disney Characters
- All subject to availabilty
-Paris experiences:
Essential Paris - City Tour, River Cruise & Eiffel Tower
Inclusions: City Tour by bus with recorded commentary, one hour river cruise, lunch on the 1st Floor of the Eiffel Tower.
· Skip the line Eiffel Tower access
· Lunch at the iconic Eiffel Tower
· Discover major sites of Paris from the comfort of a bus & boat on the Seine River
- All subject to availability
Hard Rock Cafe Paris - Skip-the-Line: (Diamond menu)

Children's menus are available at the Café and must be purchased locally. Our menus are for adult portions only. Child portions are recommended for up to the age of 10 years.
- Flights, transfers, hotels and attractions are non-transferable and non-refundable.
- Where attraction or experience dates are stated, these cannot be changed to an alternative date. Any requested date change will be subject to surcharge.
- Travel insurance & spending money is not included
- Any booking amends or add-ons will be subject to surcharge and must be made via Barrhead Travel. There will be an administration fee payable to Barrhead Travel should any amends be required
The Promoters are Global Radio, registered with Phonepay Plus (ORG832-96388-41101) and Global Charities, registered with Phonepay Plus (ORG831-51159-55647).
Service Provider: Global Radio Services Ltd., 30 Leicester Square, London, WC2H 7LA. If you are having problems using our text entry service or feel a donation has been taken from your bill unfairly, please have a look at our FAQs at http://www.makesomenoise.com/premium-rate-phone-text-faqs/ or alternatively contact our customer helpline on 03333 212 196.