7 Hilarious Spoofs Of The WORST Met Gala 2015 Dresses...
When celebrities decided to take a fashion risk, there are always eagle-eyed fans on social media ready to turn comical outfits into a viral sensation. This year's MET Gala 2015 saw the likes of Rihanna and Sarah Jessica at the brunt of some cruel (but funny!) internet jokes… Check them out!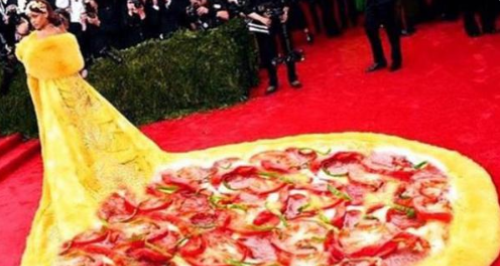 Loving this #Rihanna #MetGala meme...See more here: http://t.co/M3KeOHGOfW #SpongebobRiPants #BigRi #Margheriri pic.twitter.com/ouQWK4V421

— TheFIX (@TheFIXninemsn) May 5, 2015
Rihanna, a internet te agradece por nunca nos deixar sem um bom meme!#MetGala pic.twitter.com/D67RavewJ1

— Portal Tag it (@portaltagit) May 5, 2015
O meme que estava faltando... KKKKKKKKKK Deus tá vendo essa zueira de vcs! haha #MetGala #Rihanna pic.twitter.com/P6KWGY7zix

— Lollipop da Gaga (@lollipopdagaga) May 5, 2015
Rihanna: cada red carpet é um meme. #MetGala pic.twitter.com/89yKtZjVhJ

— PAN (@forumpan) May 5, 2015
Anne Hathaway inspired by a galaxy far, far away ... #MetGala #StarWars pic.twitter.com/JNgo0jwo5Y

— Adriana Pratt (@adrianampratt) May 4, 2015
When you're an Oyster but you also Solange Knowles pic.twitter.com/MTlKlGfGgh

— FAMOUS (@FAMOUSweekly) May 5, 2015
#MetGala #SarahJessicaParker looks like #Syndrome from The Incredibles pic.twitter.com/Ac2W7BV70S

— Tiggy (@Mamakazi) May 4, 2015
They did not see that coming!
The couple have said they'll donate revenue from this video to the "LGBT+ Switchboard" and charity "It Gets Better".