Adele Pays Emotional Visit To Grenfell Tower As Whole Country Unite To Help
From Rita Ora and Adele offering their help to the firefighters who battled the blaze at Grenfell Tower, once again the country has come together in an incredible show of unity in times of tragedy.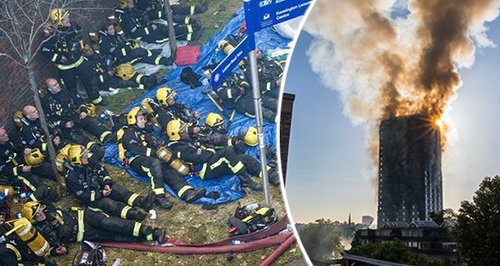 Too often have we had to write these sort of tragic stories in recent months, and most recently about the fire that raged through Grenfell Tower in London, claiming lives and leaving residents homeless. However, once again the country has shown its incredible strength and kindness by coming together to help in any way we can.
People from up and down the country - including celebrities - have been offering food and drink, places to stay and donating their clothes to those who have lost everything. It's times like this when we can be proud to be the nation that we are.
Adele attends the vigil outside the Grenfell Tower
Adele near the #Grenfell Tower in an Abaya. Respect to you. pic.twitter.com/7GAb1Dpels

— FourMe (@FourMee) June 14, 2017
The 29-year-old singer was spotted at the vigil being held outside the residential tower.
A Twitter fan account for the singer tweeted the news and claimed the star was "hugging everyone" and doing her best to "comfort them".
The user - who goes by the name @AdeleUnion - wrote: "Adele is at currently at Grenfell Tower asking if anyone needs help that was affected by the fire
"Adele was going around and hugging everyone she could to comfort them (sic)"
Adele is at currently at Grenfell Tower asking if anyone needs help that was affected by the fire

— Adele Union (@AdeleUnion) June 15, 2017
It isn't the first time Adele has shown her respect after tragedy has struck London, as back in March she told fans in Auckland that she wanted to be at home after a terror attack left four dead and 40 injured when a car drove into pedestrians on Westminster bridge before a man climbed out of the car and stabbed a police officer.
Volunteers form a human chain to sort donations
Volunteers from all over the country, who rushed to the scene to help out in any way they can, formed a human chain to speed up the sorting process of donations that have been flooding in.
From toiletries, clothes to pallets of food and water, Londoners gave up their time to come together and move the goods to where they needed to be stored.
The extent of people's kindness should never be underestimated.
We've just formed a human chain to move the donations of food and clothes to where it's going to be stored. Community spirit. #GrenfellTower pic.twitter.com/aE5tNIKhXv

— Matthew Stadlen (@MatthewStadlen) June 14, 2017
Jamie Oliver offers his restaurant as a place of safety
As soon as he heard about the news, the celebrity chef immediately offered his restaurant, Jamie's Italian in Westfield shopping centre, as a place of refuge and for free meals to those affected by the fire.
The nation thanks the firefighters at the scene
People have been taking to social media to thank the hundreds of firefighters who rushed to the scene within six minutes of the alarm being raised.
Exhausted firefighters at #GlenfellTower . What absolute heroes - just imagine how much worse things would be without them. #londonheroes pic.twitter.com/zx6QTw8aNq

— Rohan Silva (@Silva) June 14, 2017
How amazing are our firefighters? They are HEROES. #GrenfellTower pic.twitter.com/GmIaHX2I45

— Lucy Horobin (@LucyHorobin) June 14, 2017
so much respect for firefighters their bravery is outstanding always risking their life's to save others #GrenfellTower pic.twitter.com/JnixGRoOMu

— lewis aitken (@lxwissss) June 14, 2017
Rita Ora is doing all she can to help out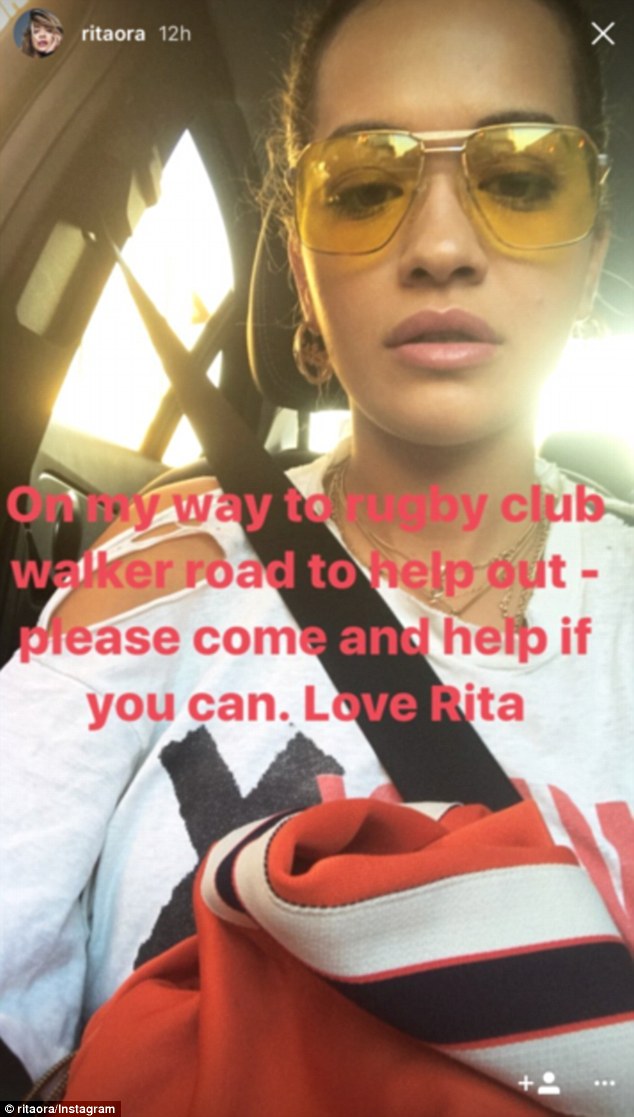 Rita Ora has been doing all she can to help those affected by the Grenfell Tower inferno in west London.
The 'Your Song' hitmaker was left "devastated" when she found out 12 people were killed and several injured after a fire tore through the 27-storey apartment building, as she used to play inside there when she was a child.
Taking to Instagram to send her love and prayers, she wrote: "This is my neighbourhood I can't believe this is happening.
"My prayers are with everybody involved my heart is beating so fast.
"I used to play in that block - I want to do all I can do to help. (sic)"
If you'd like donate money to help those affected by the fire at Grenfell Tower, you can do so here.
A little bit LOVE it!
Very interesting theory...
Recently Played Tracks
To listen live, choose your preferred station:
Stay tuned...
Now playing: The best feel good music