Proof That There's A Beyoncé Song For Every Type Of Friday Night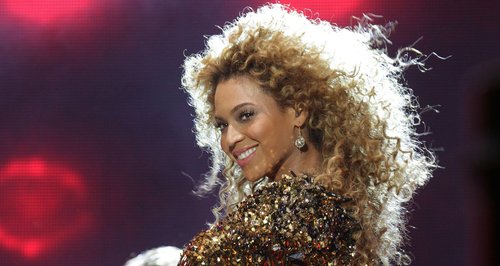 There's nothing like that feeling of freedom when you finish work at the end of a long week and you just can't wait to let your hair down.
Whether it's a Friday night out with the girls or a post-breakup blow out, this playlist will have you feeling like Sasha Fierce in no time...
Girls' Night
For those 'no-boys-allowed' nights where all you need are the gals, wine and some damn good tunes! These are the nights when you take on the world, put wrongs to rights and feel generally epic because you've got the team behind you.
Run The World (Girls)
Out On The Pull
Confidence is key. You're feeling great and you know you look fabulous. Now all you need is someone else to notice it too...
Single Ladies (Put A Ring On It)
Date Night
You've been subtlety getting ready at work all day. You've turned up to the office tangerine because you fake-tanned before work, you've had your nails done in your lunch hour and you've got a pre-commute blow-dry booked in. Tonight's the night.

Naughty Girl
Birthday Drinks
You're surrounded by your friends, you're in your venue of choice and drinks are on everyone else. Tonight is your night. Own it.
Grown Woman
When You Bump Into Your Ex At The Bar
You only meant to pop out but you ended up going out out! You're in great company but uh oh - you're ex-fella's at the bar and you need to let the crew know. This calls for a minor panic.
Ring The Alarm
When You're Treating Them To A Night Out
You're totally bossing it at work at the moment and you've earned the dollar. Now it's your turn to treat them to a night out. And you feel heroic.
Diva
Out To Get Over A Break-Up
YYou feel like the life you knew has crumbled around you and the rubble of what thought was your future lies at your feet. But now it's time to pick yourself up, head on out with friends and tell him where he can stick his apology. To the left, to the left. Everything you own in the box to the left.. .
Friday Night In With BAE (Before All Else)
The clubbing nightlife just isn't for you any more. You've got Netflix and you've got a boyfriend and you've been planning this chilled evening all week. You're feeling blissfully in love.
Drunk In Love
Night In For Me, Myself And I
Sometimes Friday nights just don't call for socialising. If it's been a week of dealing with irritating people and you just can't wait to be in your own company. Listen to this song and you'll feel like you don't need anybody else.
Love On Top
Happy Friday! We hope you're feeling FIERCE!
Tune into Club Classics with Mark Wright every Friday and Saturday night from 7pm...
How time has flown since this fab four graced our TV screens!
When it comes to Academy Award fashion this is the ultimate faux pas!