Sneak Peak At Beyoncé And Jay Z's Wedding - Video
Beyoncé and Jay Z's have released new footage from their wedding.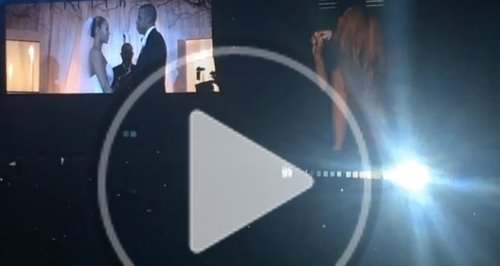 They're one of the biggest couple in showbiz, who are now touring together on their first joint tour.
But and Beyoncé' and Jay Z had a few tricks up their sleeve for the first night of 'On The Run', at the Sun Life Stadium in Miami.
The couple premiered brand new romantic material from their wedding day during the concert, whilst Queen Bey crooned along to 'Forever Young'.
By the sounds of the screaming fan in the video, their performance didn't disappoint!
The popular dancer has wed his long-term love.
Colin Firth applies for Italian citizenship. Meanwhile it turns out that the Duchess of Cambridge obeys the five second rule when it comes to her food!