Kylie Minogue's Fiancé Joshua Sasse Reveals The REAL Reason He Won't Marry Her
The pop singer and her beloved are standing up for their beliefs in equality for all and fronting a new brilliant new campaign to make same-sex marriage legal in Australia.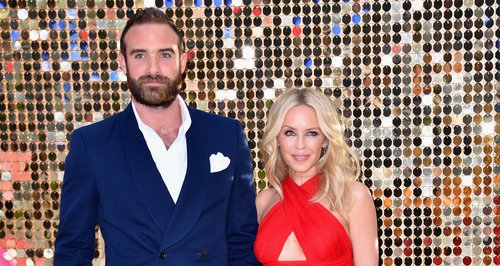 The 48-year-old pop star's beau has opened up and revealed that he won't wed his missus until the ban on homosexual marriage is lifted Down Under.
Kylie's British boyfriend told the Australian radio station 'Sunrise' that the couple have made the joint decision not to marry in her native Melbourne, due to the country's current laws which only permit heterosexual marriage.
The 28-year-old 'Galvant' actor asked the valid and important question: "Why are we anymore important than anybody else?"
He went on to add that the couple are not comfortable getting hitched in the country until same-sex marriage is permitted and the actor has event started a campaign 'Say I Do Down Under', to legalise same-sex marriage.
Consider us on board guys!
The new parents have revealed their plans for a small, intimate wedding after the birth of their son.
Who pushed Ken Barlow? We rank the suspects…