Robbie Williams Live 'Vlogs' And Films The Birth Of Baby Number Two!
New Celebrity Parents: Rochelle Humes Welcomes A Daughter
Billie Faiers announced she welcomed a "truly perfect" baby boy with her fiancé Greg Shepherd. Meanwhile, Tori Spelling has given birth to her fifth child with husband Dean McDermott.
It may be a number one hit, but would you want your husband singing and dancing to his biggest tunes whilst you were giving birth?! Robbie Williams did just that when his wife Ayda Field went into labour. He also filmed the proceedings and later posted the videos online. And now he's inviting his fans back into his life as the trio leave hospital and the baby boy is named.
Field, seen in this picture and footage at a hospital in Los Angeles, was too up for a little bit of 'labour fun' taking glamour to the max by wearing these sparkly red Christian Louboutins.
"When Ayda goes into labour she comes correct ;-) RW x"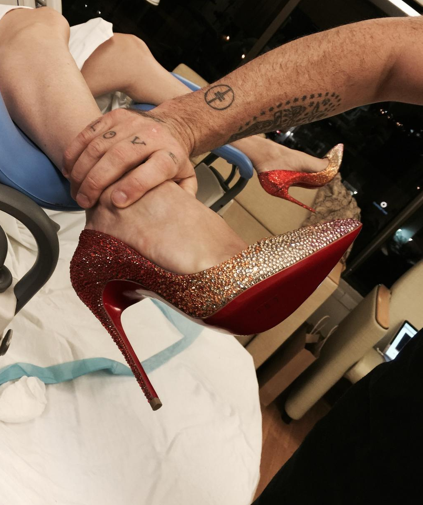 "You'll never walk alone... Robbie!"
"I know you're very worried and concerned, but I want you to know that I'm doing great."
Phew Robbie! We were worried about you for a second there!
"Nurse she's out of her bed again!"
If Robbie Williams' wife Ayda's stamina is anything to go by, you'd think giving birth is one big party! The actress decided to spice things up in the delivery room by giving Robbie a good ol' lap dance to Iggy Azalea's 'Fancy' whilst they waited for the baby's arrival!
Eeek! Things are getting serious...
Ohhh... poor Ayda!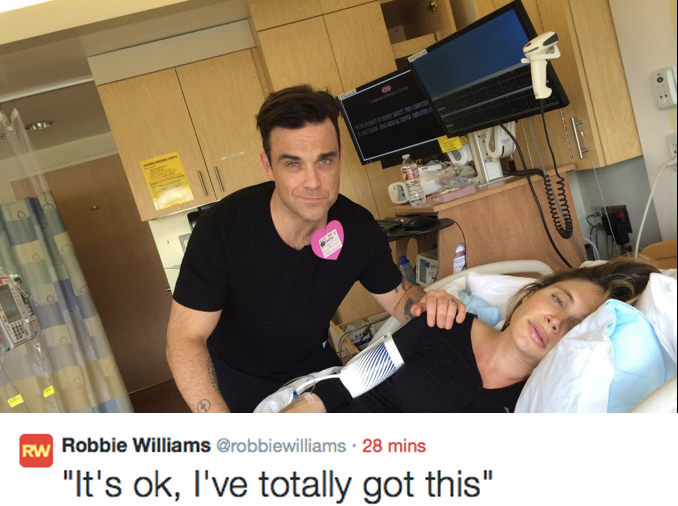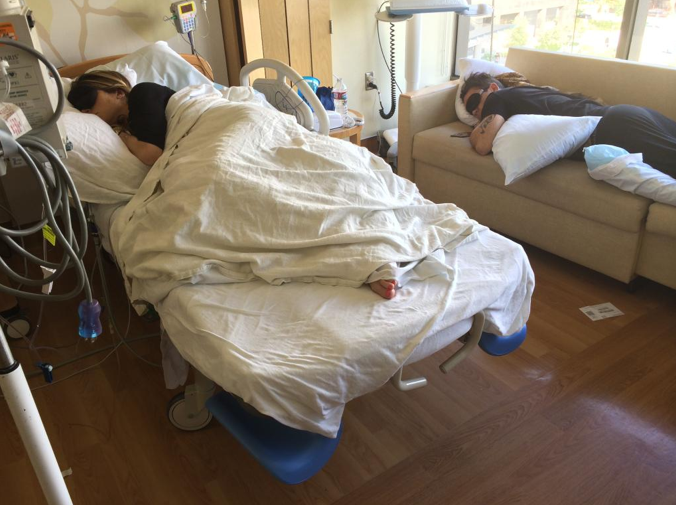 It's a boy!
"No Moms Were Harmed" Thank you for sharing the journey with us, we have been blessed with a beautiful baby boy. RW x http://t.co/dgS5SiykQC

— Robbie Williams (@robbiewilliams) October 28, 2014
"We are really happy and honoured that you shared this with us", the hit maker added at the end of the labour.
"I've never been more in love with my wife. We have a baby boy. He's eight pound and two ounces."
"Thank you for being with us and sharing this with us."
The couple's second child will be a baby brother to Theodora 'Teddy' Rose Williams, who as we can see from below, is already doted upon by her famous father.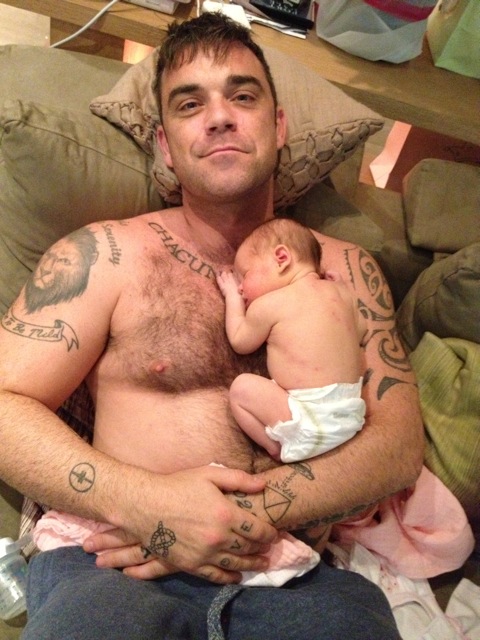 Robbie Williams has added another video to the collection. Following the birth of his healthy baby boy, named Charlton Valentine, Williams and wife Ayda Field have made a video of the trio leaving hospital, with the caption: "Charlton Valentine Williams has left the building......and Daddy is doing just fine."
The 33-year-old singer and her One Direction beau Liam Payne welcome a bouncing baby boy into the world.
They're some tough critics, we tell you!