Big Brother Bosses Plan HUGE Twist To Shake Up The House!
5 December 2017, 11:01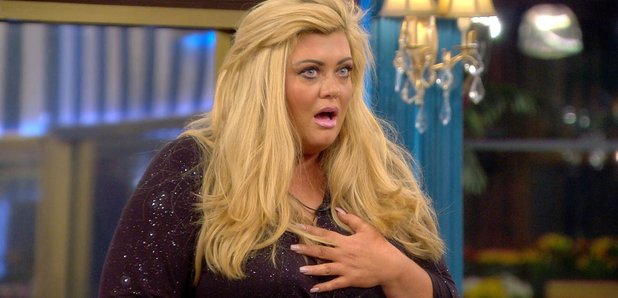 And we've not got long to wait!
It's back!

Celebrity Big Brother is returning to our screens early next year, so we've not got long to wait to enjoy the dramas that unfold when you put a whole bunch of celebs together in one house.
Here is what we know about the 2018 series so far...
What's the twist?!
The major difference is the fact that there's going to be an all-female line-up, and the reason being is that they're 'celebrating' the centenary of the women's vote.
In a recent statement, producers of the reality show have said: "In January 2018, as the nation marks 100 years since women won the right to vote for the very first time, Celebrity Big Brother launches this series with an all-female cast of celebrity housemates in a salute to a centenary of women's suffrage on Channel 5."
Whilst the line-up is yet to be announced, the vibe is that the producers are keen to have opinionated and confident female celebs involved this year.
It has also been confirmed that there will be male celebs entering the Big Brother house at regular intervals throughout the series.
The show's producer went on to add: "See what happens when women hold the power, as Celebrity Big Brother January 2018 is set to be celebratory, surprising and insightful."
Who will be hosting?
Emma Willis will be returning to her hosting duties for this year, with Rylan Clark-Neal hosting Celebrity Big Brother's Bit On The Side.
When does it start?
Although the start date has not officially confirmed, it generally kicks off a few days into the New Year, so it is expected to start around Friday, January 5th.
Who are the celebs rumoured to enter the house this year?
The rumours are still pretty sketchy, but producers have let slipped that the house will hold everyone from "performers to politicians", so it's bound to be a juicy mix!
Last year, pop star Sarah Harding was crowned winner of CBB 2017.
Is this the last CBB?
Whilst not confirmed as the final series, it's public knowledge that the contract for CBB ends after the 2018 show. Channel 5's current boss has admitted that it's still up in the air as to whether they will renew, and has said: "It's a very established brand, a very successful brand but there's a big shiny new show on the block called Love Island. We need to take a good long look at Big Brother and go what does it look like for the future?"
Next year's Celebrity Big Brother will be the 21st series of the reality show, and the celebs will be hunkering down in the usual CBB house located in Elstree.
Prepare for explosive dramas ahead!