Attention Harry Potter Fans: Is Your First Edition Book Worth Thousands?
We've ALL got a copy of the first edition of 'Harry Potter and the Philosopher's Stone" at home, right? But did you know that you could be sitting on a goldmine?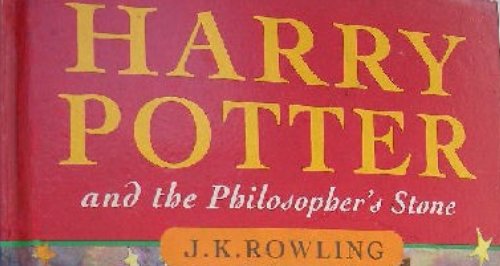 Listen up folks, because you could be luck!
A first edition of 'Harry Potter and the Philosopher's Stone', first published on 30 June 1997 has sold for a WHOPPING £43,750 at auction... after a fierce bidding war!
The sale blew expectations out of the water, after it had been expected to go for between £15,000 and £20,000.
Part of this first edition's appeal, apart from being in excellent condition, was a certain typo at the back of the book.
The rare mistake in the printing on the back cover has seen the second letter 'o' left off of the word 'Philosopher's', so that it reads:
"Acclaim for Harry Potter And The Philospher's Stone'".
The book also has numbering 10-1 listed on the back of the title page.
So its worth digging around in your closets for your old book childhood classic... just to check!
Hermione would be so proud...
Phillip Schofield is reminiscing about his pre-This Morning days and heading back to the world of theatre!
Tom Hanks and his wife celebrate 29 years together while fans of Kim Kardashian aren't happy...
Recently Played Tracks
To listen live, choose your preferred station:
Stay tuned...
Now playing: The best feel good music