'Who's The Daddy?' Bridget Jones Is left Asking Whether It's Mark Or Jack In Hilarious New Trailer!
Bridget Jones's Baby - Official Trailer 2 (Universal Pictures) HD
02:54
Everyone's favourite singleton is back for another installment of the iconic rom-com and it turns out Bridget Jones is not so single anymore!
The hotly anticipated romantic comedy is back on our screens this September. Could Bridget Jones be hearing the pitter patter of tiny feet?
The plot follows the titular character's journey in becoming a mother for the FIRST time as she tries to discover who's fathered her child.
Is it her long-term love Mr Darcy or love rival Jack Quwant? (An answer even cast members don't know as three alternate endings were filmed to avoid leaks!)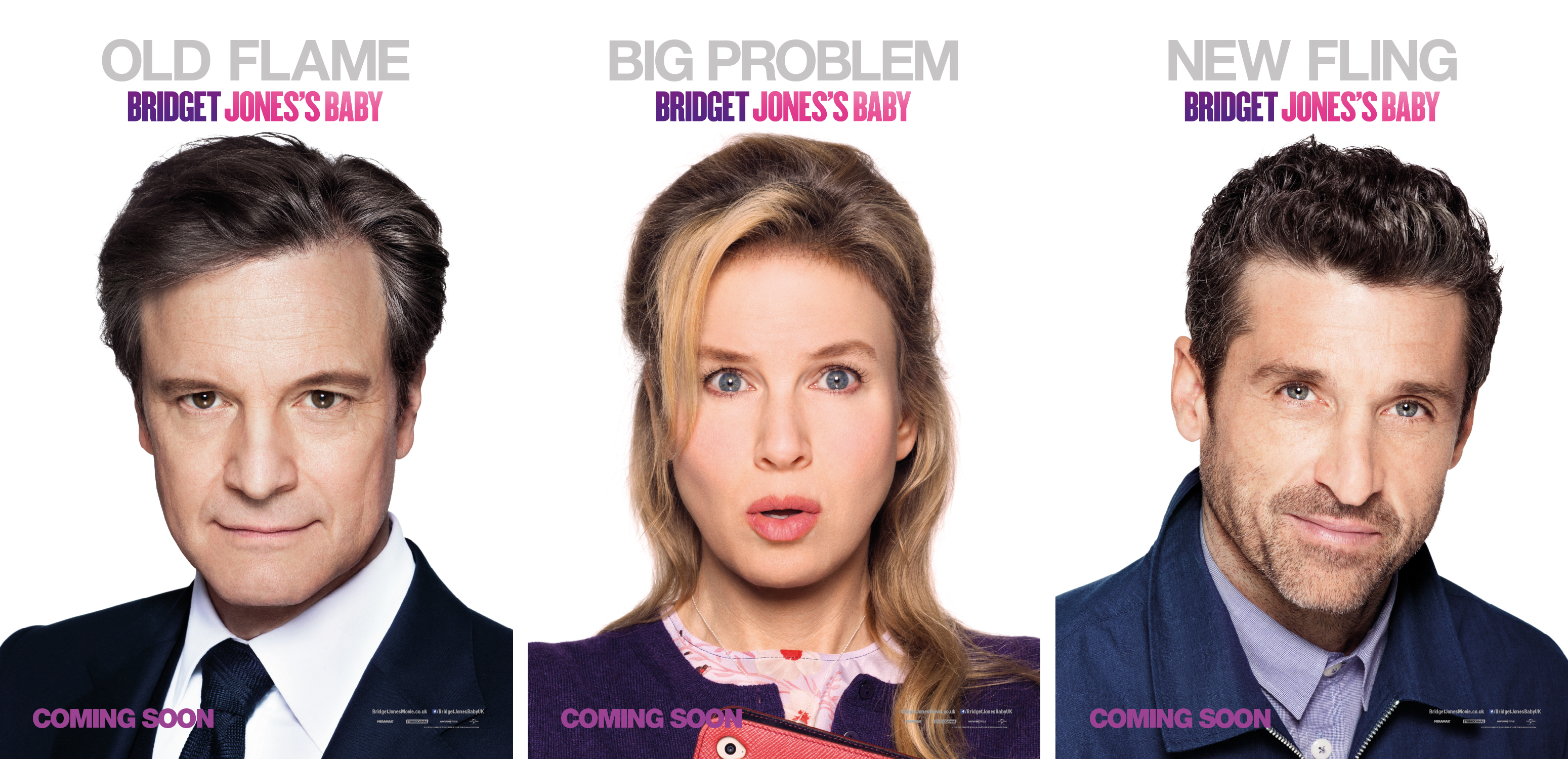 Picture | Universal Pictures
Renee Zellweger slips effortlessly back into her role as Bridget whilst Colin Firth returns to play the respective love interest, only this time he's battling it out against Patrick Dempsey's character, Jack Quwant.
The teaser comes after sneaky pictures of scenes between Bridget Jones and Mark Darcy were released.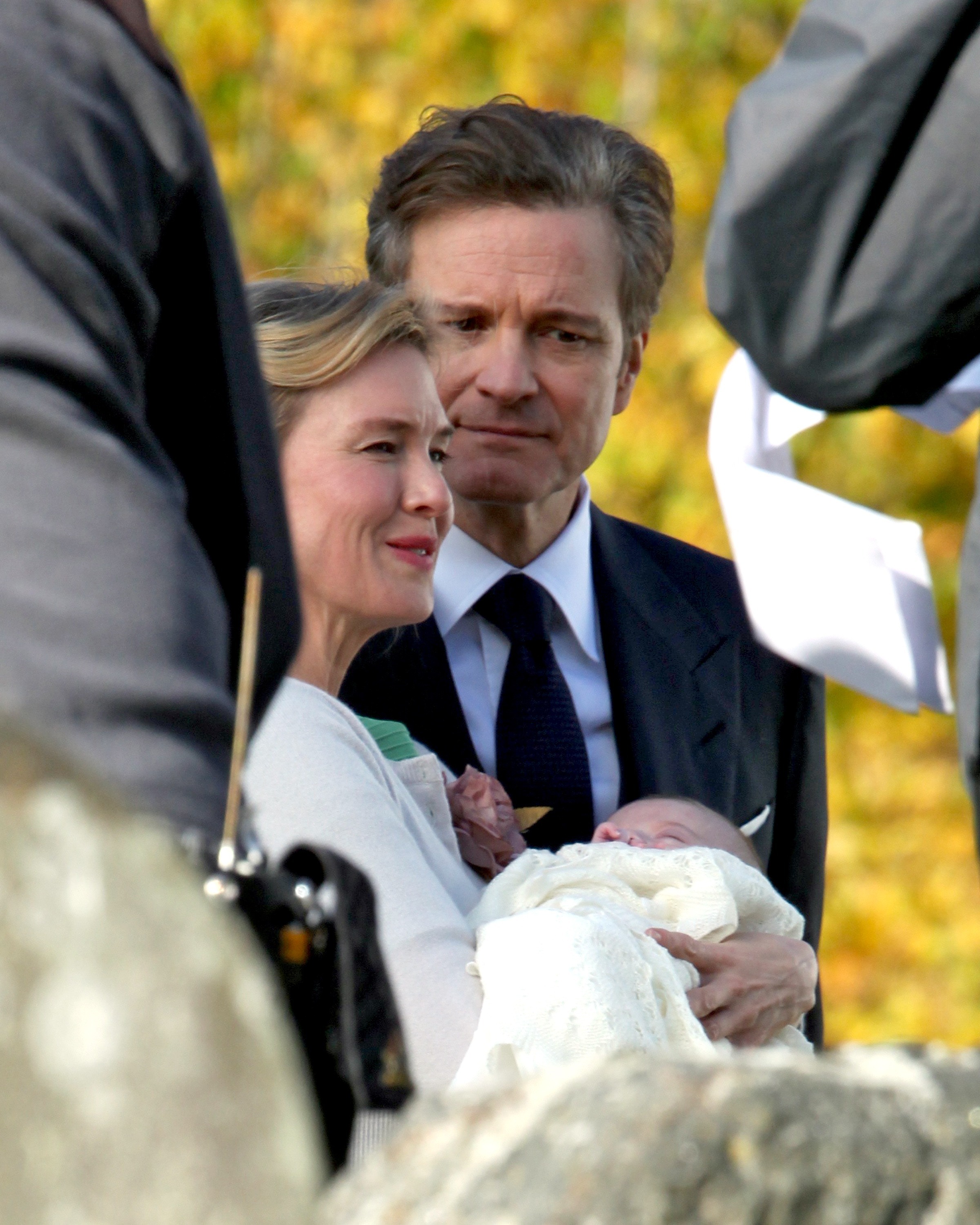 Picture: Famefly
Reneé Zelleweger and Colin Firth (who play Bridget and Mark) appear to be filming a scene in the grounds of a church - a christening scene perhaps?
UPDATE October 21st 2015
He seems to be everywhere at the moment but he may have scored one of his biggest jobs yet - Ed Sheeran will be starring in Bridget Jones's Baby!
According to the Sun, Ed has landed the speaking part and will be starring alongside Reneé Zelleweger, Patrick Dempsey and Colin Firth - but sadly no Hugh Grant.
"Ed was really keen to be part of the movie after granting access to film at his gig," an insider told The Sun. "He's got experience playing himself in Home And Away and is not daunted by the prospect of starring alongside Renee."
We hope Bridget digs tattoos...
UPDATE October 7th 2015
Guess who's having a baby? Well, kind of. We've got a snap of Reneé on Zellweger on set and Bridget Jones is PREGNANT! WE never thought we'd see the day!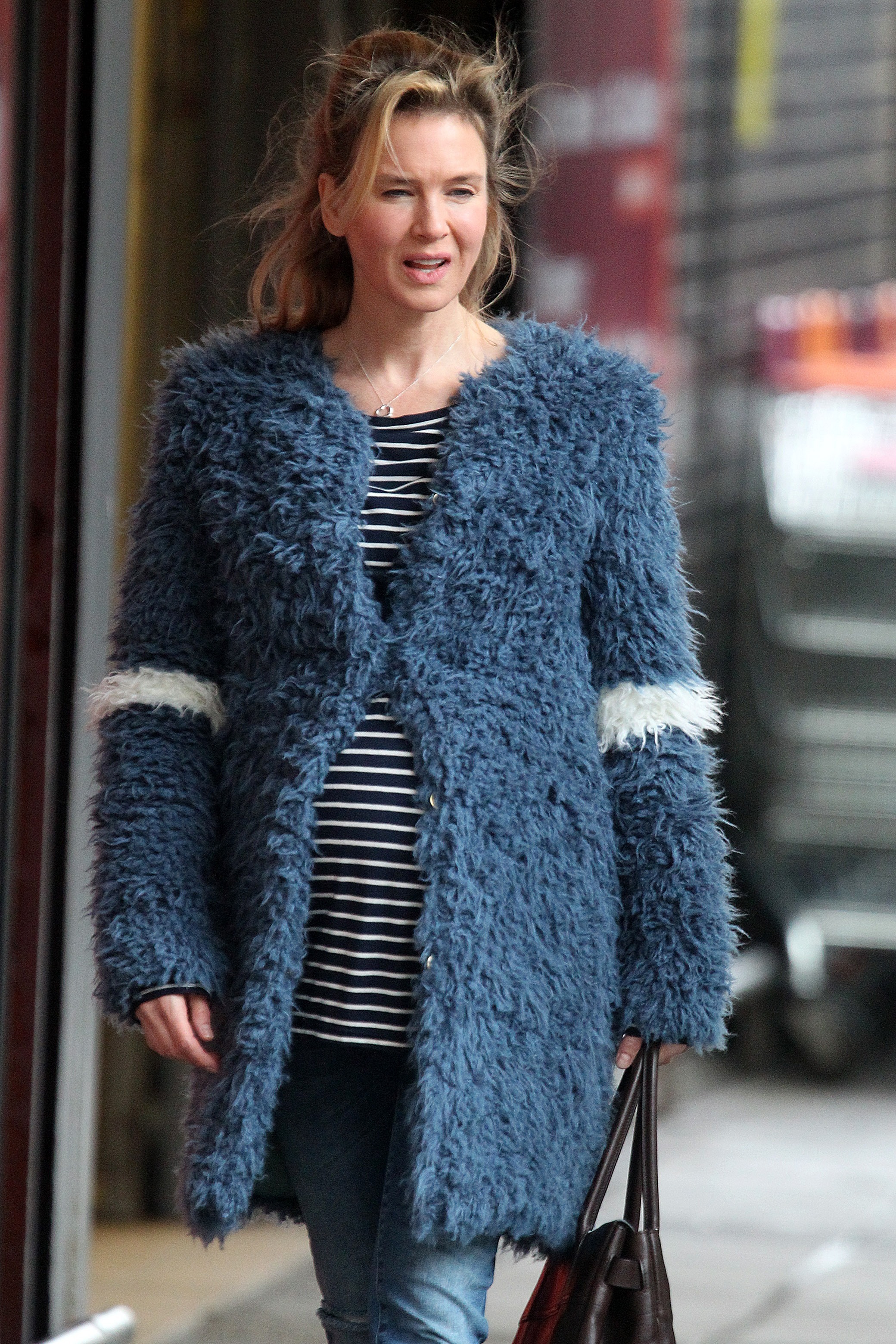 UPDATE October 2nd 2015
We know that Bridget Jones is a modern woman and that she must move with the times but hmmm... It seems that Bridge's trusted red diary has been replaced with an iPad. We're not sure how we feel about this. We'll think about it when we're in our pyjamas over a bottle of red.
September 24th 2015
We can all relate to Bridge a little too well: chain smoking, pyjama loving, avid wine drinker. And now we're in for a treat because our favourite 30-something is set to return to our screens in a third film: Bridget Jones' Baby.
We know that Renée Zellweger will reprise her role as Ms Jones and that Bridget is going the have a baby but the finer details are being kept tightly under wraps.
After the success of the first two books, Helen Fielding released a third sequel in 2013 (Bridget Jones: Mad About The Boy) where she shocked fans with a massive plot bomb: *SPOILER ALERT* Mark Darcy is dead.
But don't worry, the latest film isn't based on the book as Fielding has worked on writing a separate screenplay and Colin Firth will be back as Mr Darcy. However, Hugh Grant has confirmed that his character, the sexy Daniel Cleaver, won't be in the upcoming movie *sob*.
Filming is due to start this Autumn and what's more gorgeous Greys Anatomy's Patrick Dempsey has confirmed he WILL be in the film! He made the announcement when he posted a photo of him in London with the sweetest caption about his new work colleagues.

We're so excited it's got us like this:
For all of the latest news on this film you'll find it here on heart.co.uk. Bookmark this page and watch this space...