B*Witched Are Back! (And, Unbelievably, 'C'est La Vie' Turns 20 Next Year)
Can you believe the classic track is 19!?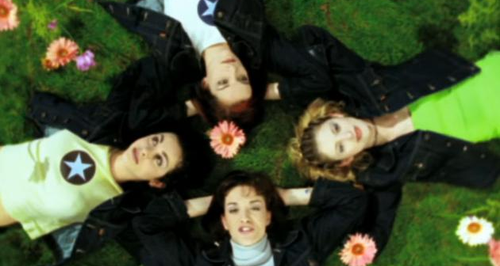 If you weren't a fan of 90s pop, look away now, because you're just going to have to learn to 'C'est La Vie'!
Yes, this is the news that Irish pop superstars B*Witched have announced that they are working on new material – nearly TWENTY years since their upbeat classic 'C'est La Vie' stormed its way to Number One.
Speaking to BANG Showbiz , founding member Edele Lynch explained that the band's upcoming album, their first since 1999's Awake and Breathe , won't recreate attempt to recreate their 90s sound: "We're gonna be what we are now musically and what we feel now… "We're not gonna try tap into what we were because that's nostalgia."
She added: "We're not gonna try tap into what we were because that's nostalgia."
But can you believe that 'C'est La Vie' is a whopping 19 years old? The song is bound to receive a lot of attention when once more when it turns 20 next year, and Edele revealed that she still has love for the song.
"I think it's incredible," she said. "I think at some point I was getting a little fed up with it, and two years ago I did pantomimes and we had 'C'est La Vie' in the pantomime. I wasn't in it, so I got to stand back and look at 'C'est La View' from a different perspective."
It's a great song from wherever you're standing, Edele – and we look forward to enjoying it for another 20 years…
They did not see that coming!
The couple have said they'll donate revenue from this video to the "LGBT+ Switchboard" and charity "It Gets Better".