Watch David Beckham Play With New Family Puppy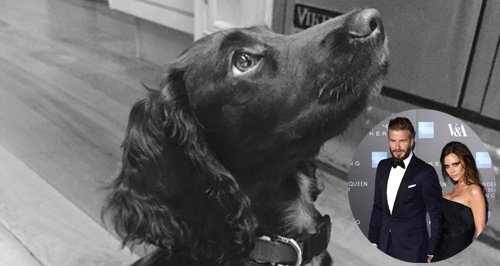 Prepare to be introduced to the newest (and possibly the cutest yet?) member of the Beckham family…
Meet Olive the gorgeous Cocker Spaniel puppy.
She's the most recent addition to the Beckham brood and it seems her the bouncy bundle of fun is already melting her parents hearts:
"Watch baby Olive fly," gushed mummy Victoria "How cute are her ears?!?! X vb"
The puppy will be joining the families French Bulldog Scarlet and English Bulldog Coco.
Watch the adorable video of daddy David playing with his new friend below: